You're all set for an enchanting day at Walt Disney World. You've got your tickets, your itinerary, and a heart full of excitement. But there's one small detail that can turn your dream day into a stress marathon: parking.
Fear not! I've got you covered with all the insider secrets to transform your Disney World parking experience from nightmare to nirvana. And trust me, there's more to discover than you'd ever imagine.
You'll probably be asking yourself:
Can I really park for free at Disney?
What's the scoop on preferred parking?
Are there special perks for annual passholders?
What if I'm driving an oversized vehicle?
You'll find all these answers and much more. So get ready, we're about to take a deep dive into the untold world of Disney parking.
Understanding Disney's parking structure is crucial: Walt Disney World parking can seem overwhelming but understanding its structure and rules can significantly improve your experience and help you save time.
Preferred parking isn't always necessary: While Disney offers preferred parking for an additional cost, regular parking areas are typically sufficient, and the tram service will get you to the park entrance efficiently.
Free parking options exist: Exploring off-site parking options, staying at a Disney resort, or dining at certain locations can sometimes lead to free or reduced parking costs.
Annual Passholders enjoy parking benefits: Annual Passholders usually have complimentary standard parking at the theme parks, a perk worth considering if you're a frequent visitor.
Oversized vehicle parking is available: Disney offers parking areas for RVs, buses, and other oversized vehicles, though the cost is higher than standard vehicles.
Electric vehicle charging stations are present: Charging stations are available in multiple locations across Walt Disney World for those with electric vehicles.
Disabled guest parking is conveniently located: For guests with disabilities, Disney offers parking areas located near the main entrance to each park, making accessibility less of a worry.
Before diving in, join our new private Facebook group, the Disney Park Advisor Community, for Disney enthusiasts to share their passion, seek advice, and make friends. Click here to join now!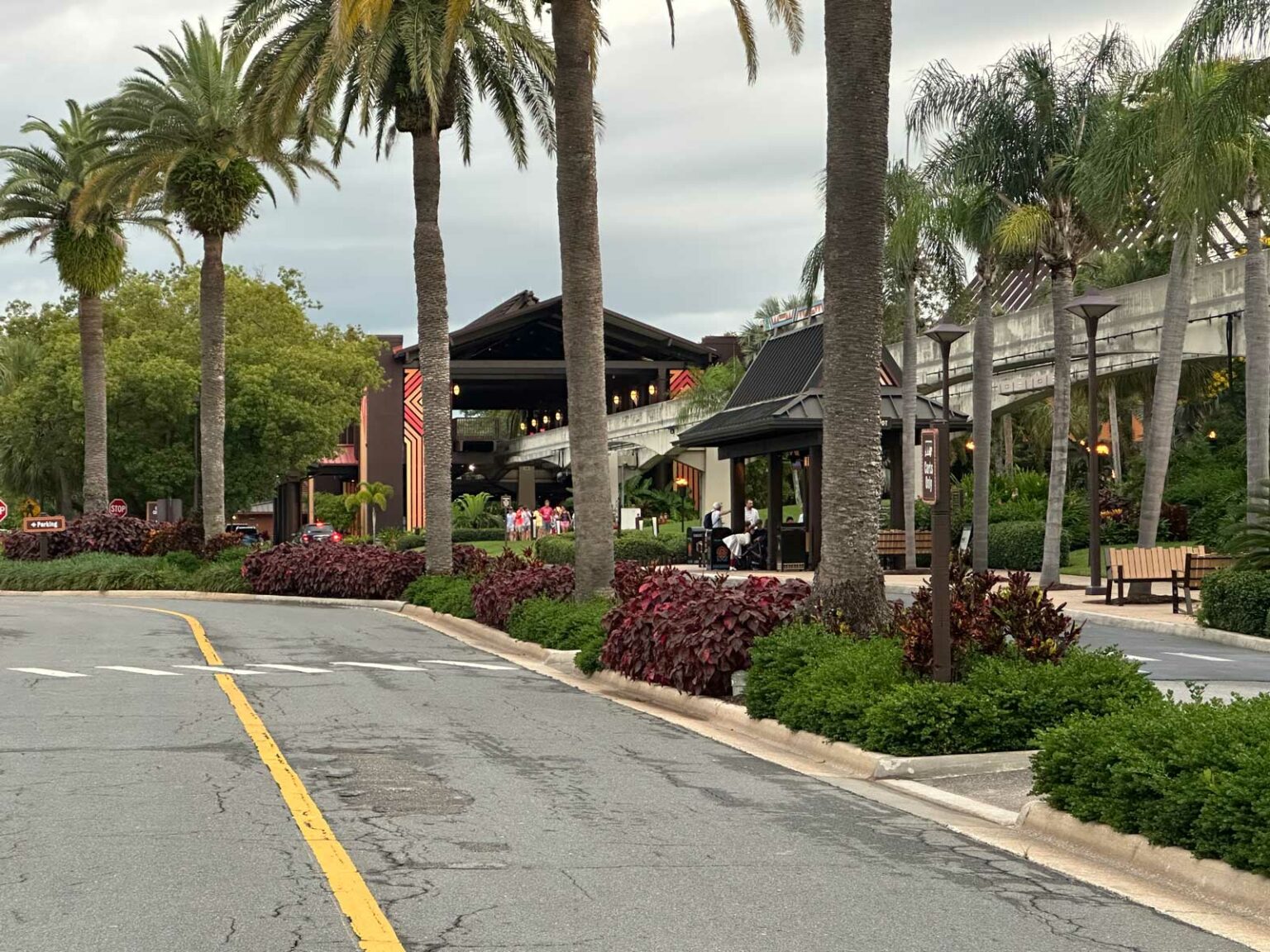 Secrets for Disney World Parking
Embarking on a magical adventure to Disney World? What if I told you there are parking secrets that can make your experience even more enchanted? Stick with me, and I'll reveal the top tips for navigating Disney World parking like a pro.
Navigating parking at Disney World can be stressful, but it doesn't have to be. With a little insider knowledge, you can avoid long lines and find convenient parking quickly. Here are the best ways to master Disney World parking:
1. Arrive early: Seems obvious, but you'd be surprised how many people underestimate the benefits of arriving early. Not only will you have your pick of parking spots, but you'll also avoid the peak traffic hours (trust me, I've been there!).
2. Utilize preferred parking: For a slightly higher fee, you get access to premium parking lots located closer to the park entrances. It's perfect for those with young children, disabilities, or anyone who wants to save precious walking time.
3. Take advantage of complimentary transportation: If you're staying at a Disney Resort hotel, use their shuttle service to skip the parking hassle altogether. You may not even need to move your car during your stay. Talk about convenience!
4. Remember where you parked: Use your phone to snap a picture of your parking space number and row. That's much easier than wandering around trying to find your car after a long day at the park (I found that out the hard way – it's no fun).
And here's a bonus tip for you:
5. Spontaneous trips to water parks and Disney Springs: If you've paid for regular parking at a theme park, you can use your parking pass for the same-day entry at Disney's water parks or Disney Springs. It's like getting a free parking upgrade!
Keep these secrets in mind the next time you venture to Disney World, and you'll be a parking wizard in no time. Enjoy the magic and let your Disney adventures begin!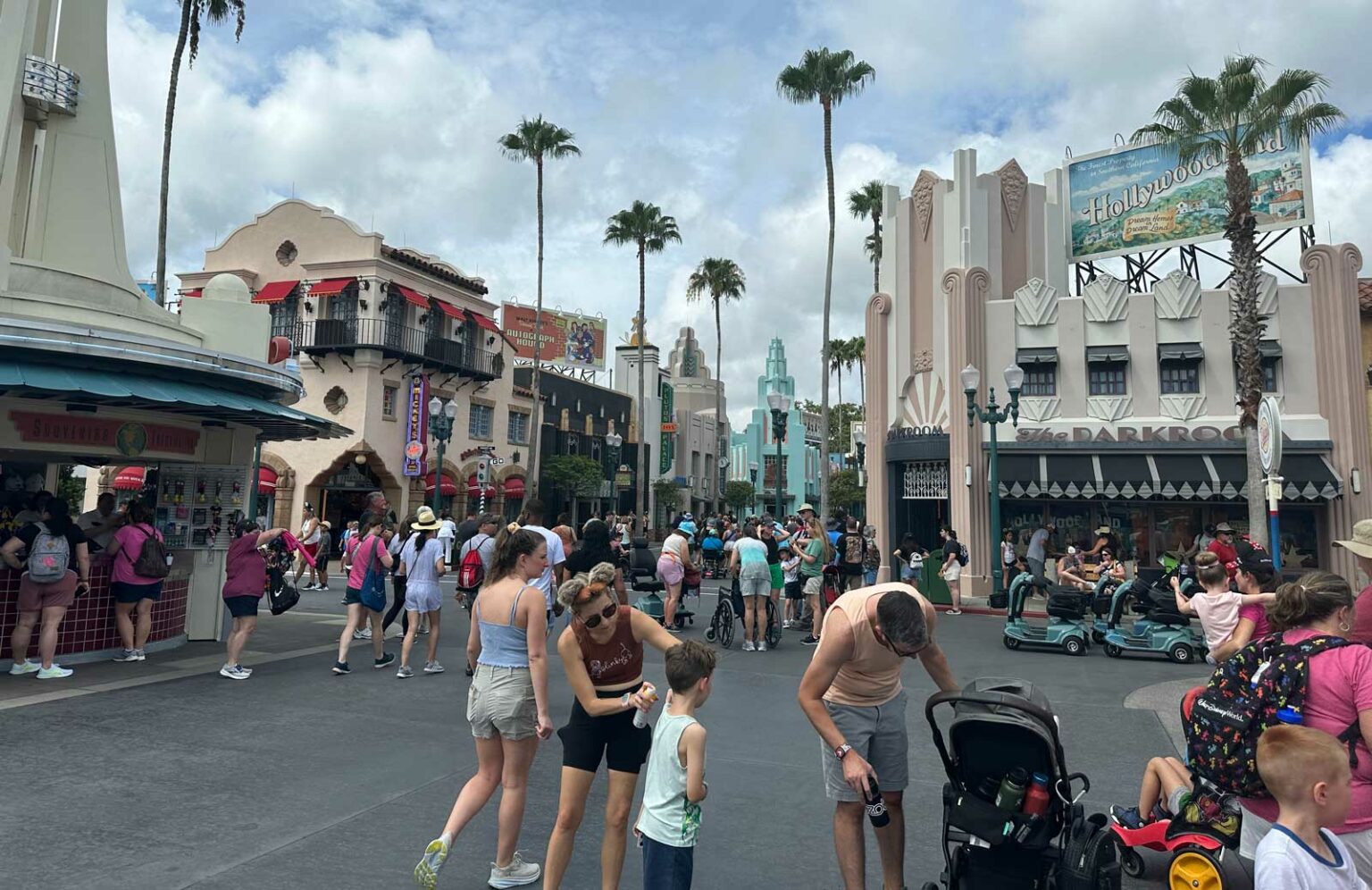 Free Parking Options
You might think that parking at Disney World could cost you an arm and a leg, but the truth is: there are ways to secure free parking. In this section, we'll explore these little-known secrets, how to leverage them, and the essential caveats. So, buckle up and get ready to park your vehicle without spending a dime.
Key Secrets of Disney Parking & Why They're Essential
In my experience, these are the main secrets to securing free parking at Disney World:
Free standard parking at theme parks for Disney Resort guests
Complimentary parking at water parks and Disney Springs
Savvy planning by utilizing free transportation options
These secrets are essential because they not only save you money, but also enhance your overall Disney experience without any added stress or unnecessary spending.
How to Take Advantage of Free Parking at Disney
As a Disney Resort guest, you have access to free standard parking at all four theme parks. Ensure your MagicBand or parking pass is handy to confirm your resort stay. You also get complimentary parking at both Disney water parks and Disney Springs.
For non-resort guests, consider parking at a Disney Resort hotel and using their free transportation options to reach the parks. Disney offers buses, monorails, ferries, and even gondolas. This can help you avoid parking fees at the theme parks themselves.
When and Where Free Parking Might Be Available
Besides free parking for resort guests, there are other opportunities you may encounter:
Complimentary parking for Tables in Wonderland members at Disney Springs
Off-peak hours free parking at Disney's Wide World of Sports
Special events and promotions granting free parking (keep an eye on announcements!)
However, be cautious about relying on these opportunities as they are subject to change and availability.
The Exceptions and Caveats to Free Parking
While these parking hacks are enticing, be aware of these exceptions and caveats:
Free parking is not available at the theme parks for non-resort guests
Oversized vehicles like buses, RVs, and trailers do not qualify for complimentary parking
Preferred parking (closer to park entrances) comes with an extra fee, even for resort guests
By keeping these caveats in mind, you'll be better prepared to make the most of your Disney World trip while enjoying the perks of free parking.
Preferred Parking
Disney World parking secrets? We have them here. You've just uncovered a coveted gem, lying just beneath the surface of amusement park excitement. Buckle up as we shed light on the ins and outs of Preferred Parking at Disney World. By the end of this section, you'll have unraveled the mystery behind this exclusive parking option and determine whether it's worth your while.
What Preferred Parking Is and the Benefits It Offers
Imagine whisking your vehicle into a parking spot right near the entrance of the Magic Kingdom, alleviating the hassle of lugging your bags across a seemingly endless asphalt expanse. This is exactly what Preferred Parking offers you. In my experience, this premium parking option can be a game-changer for families or individuals with unique needs.
Cut travel time: Significantly reduced time to the park entrance.
Limit stress: Navigating a large parking lot can be daunting for some. Skip the headache and park closer.
Convenience: Close proximity to trams, restrooms, and other facilities.
When Preferred Parking Might Be Worthwhile
While the benefits of Preferred Parking are hard to ignore, you might be wondering if this upgrade is right for your Disney World adventure. To ease your decision-making, here's a list of situations where investing in Preferred Parking could be ideal:
Limited mobility: For anyone with special mobility requirements, Preferred Parking is a must. You'll have easy access to wheelchair-friendly facilities and reduced walking distances.
Tight schedule: If time is of the essence and you want to squeeze every ounce of fun out of your day, Preferred Parking can save you those precious minutes to enjoy more attractions and minimize exhaustion.
Young children: For parents with young children, or perhaps a stroller-filled entourage, Preferred Parking can be a lifesaver. Avoid dragging an airforce of toddlers across the hot pavement and get to the fun faster.
Ultimately, Preferred Parking serves as a valuable extension to your Disney World experience. Although every situation may not necessitate an upgrade, it's important to weigh the benefits against your specific needs. Remember, time is the most precious resource (even at the Happiest Place on Earth), and Preferred Parking might just be the key to unlocking a more enjoyable, stress-free day at Disney World.
Parking for Annual Passholders
You're an Annual Passholder at Disney World, which not only means you have the magic at your fingertips but also access to some lesser-known parking advantages. In this section, we'll dive into the special parking privileges available to you and how you can make the most of them.
Special Parking Privileges for Annual Passholders
As an Annual Passholder, you're entitled to complimentary standard parking at all four theme parks: Magic Kingdom, Epcot, Hollywood Studios, and Animal Kingdom. What's even better is that this privilege extends to Disney's water parks, Typhoon Lagoon, and Blizzard Beach as well.
In my experience, it helps to arrive early to ensure a convenient spot. To access this benefit, simply present your Annual Pass card and a valid ID at the parking entrance.
Preferential parking is another perk available to Platinum Plus, Platinum, and Gold Annual Passholders. This means you have access to parking spaces closer to the park entrances. Although an additional fee is required, it may be worth it on those days when you want to save time and energy.
How to Make the Most of These Privileges
To maximize your parking advantages as an Annual Passholder, consider the following tips:
Arrive early: Secure a great parking spot by setting your alarm and arriving before the crowds (plus, you'll get to enjoy some extra fun in the park).
Validate your pass: Ensure you have your Annual Pass card and a valid ID to prevent any delays at the parking entrance.
Weigh your options: Assess whether preferential parking, though it comes at an additional cost, might be the best choice for you to maximize your park time.
Plan ahead: Familiarize yourself with the parking layouts for each park, so you know exactly where to head when you arrive.
By keeping these tips in mind, you can make the most out of your Annual Passholder parking privileges and have a smooth and hassle-free experience when visiting Disney World.
Parking Garages
You might think that finding a parking spot at Disney World is like searching for a needle in a haystack, but fear not! In this section, we'll dive into the wonderful world of parking garages. Keep reading to discover some valuable tips and tricks that will make your Disney parking experience a breeze.
An Overview of Parking Garages
Disney World offers multiple parking garages to accommodate the millions of visitors each year. These garages are strategically located near theme parks, hotels, and shopping areas. Parking fees vary depending on the location and your vehicle, but keep in mind that some resorts provide complimentary parking for their guests (a sweet perk indeed).
Tips for Grabbing a Good Spot
Arrive early: To secure a prime parking spot, it's best to arrive at the garages at least 30 minutes before the park opens.
Follow the signs: Disney has thoughtfully placed directional signs to guide you to the best parking options. Trust the wayfinding and you'll be on the right track.
Utilize your smartphone: In my experience, using a parking app like "ParkMe" has proven invaluable in finding available parking spaces in real-time.
Keep size in mind: If you're driving an oversized vehicle, some garages may not be a viable option. Pay attention to height restrictions and head to a garage that can accommodate your ride.
Remembering Where You Parked
The excitement of finally arriving at Disney World can make it easy to forget where you parked, but there are a few tricks to ensure you can find your way back to your vehicle at the end of the day.
Snap a photo: Take a picture of your parking spot with your phone, capturing the section number and row information.
Marker landmarks: Take note of nearby landmarks, like light poles or distinctive signs, to help locate your car faster.
Parking apps: Utilize parking apps that can save your parking location and assist you in finding it when it's time to leave.
And there you have it! With these tips and tricks in your back pocket, navigating Disney World parking garages just got a whole lot easier. So go ahead, roll into the Magical Kingdom with ease, confidence, and a sense of adventure, knowing that your parking woes are far behind you.
Parking at Disney Hotels
In the magical world of Disney, even parking has its secrets. As a resourceful traveler, you'll want the inside scoop on how to make the most of your Disney hotel experience. Let's explore options for parking at these enchanting accommodations.
How Parking Works at Various Disney Hotels
All Disney hotels provide parking for their hotel guests. However, there are some variations depending on the type and location of the hotel.
Value Resorts: These budget-friendly options have ample self-parking spots. Just keep an eye out for signs directing you to your designated area.
Moderate Resorts: A bit fancier than Value Resorts, these hotels offer both self-parking and valet services (for an additional fee).
Deluxe Resorts: The cream of the crop, these hotels feature convenient self-parking, as well as valet services if you'd like to feel like a celebrity.
In my experience, it's wise to consult the hotel's front desk or concierge for specific parking tips tailored to your accommodations.
Whether or Not You Should Take Advantage of Hotel Parking
Now that you're familiar with the parking options, you might be wondering if you should use them. Here are some factors to consider:
Complimentary Transportation: Disney hotels offer free bus, monorail, or boat transportation to theme parks, water parks, and Disney Springs. If you don't mind leaving your car behind, you can save on potential parking fees.
Parking Fees: Many Disney hotels charge an overnight parking fee that varies by the resort category: Value, Moderate, or Deluxe. Weigh the costs and convenience factors to determine if it's worth parking at your hotel.
Park Hopping: If you plan to visit multiple parks in a day, having your vehicle conveniently parked at a Disney hotel is a time-saver, allowing you to come and go as you please without worrying about daily parking fees at theme parks.
So, consider your priorities, the size of your group, and your itinerary to make the best choice for your Disney parking adventure.
Parking at Disney Theme Parks
Enticed by the magic of Disney and planning a visit to the theme parks? Before you navigate the enchanting lands, you need to tackle the not-so-fun aspect of parking. This section details tips and secrets to help you park like a pro!
Tips and Secrets for Parking at Each of the Disney Theme Parks
Magic Kingdom Parking:
When parking at Magic Kingdom, it's wise to consider its unique setup. The parking area is positioned quite a distance from the park gates at the Transportation and Ticket Center (TTC), where you'll buy your tickets and hop onto a ferry or Monorail to the park entrance. Keep in mind the following:
Arrive early: If you want to catch the best spots close to the TTC, it's a good idea to arrive at least 30 minutes before park opening.
Preferred parking: For a premium fee, you can opt for preferred parking spots closer to the TTC within the Aladdin and Simba lots.
Take a photo: In order not to lose your vehicle in the vast expanses of the parking area, snap a picture of the nearest parking section sign before heading off to your Disney adventure.
Epcot, Hollywood Studios, and Animal Kingdom Parking:
Unlike the Magic Kingdom, parking at the other Disney theme parks is closer to the park gates, simplifying the process. However, there are still some effective tips and secrets:
Preferred parking: Similar to Magic Kingdom, preferred parking is available at Epcot, Hollywood Studios, and Animal Kingdom for a premium fee. These spaces are closer to the entrance, saving you time.
Early bird benefits: Arriving early at these parks can also reward you with prime parking spots, allowing you to be closer to the entrance without paying the premium price.
Electric vehicle charging: For those with electric vehicles, Disney provides charging stations within the parking lots. Spaces are limited, so it's still advisable to arrive early.
In my experience, paying attention to these parking tips can make a significant difference in your overall enjoyment and experience at the Disney theme parks. Knowing what to expect and being prepared can ensure a smoother start to your magical day.
Valet Parking
You're running late on a hot day, and the last thing on your mind is finding a parking spot in the Disney World lots. Imagine a stress-free experience where you hand over the keys and let someone else take care of it. That's where valet parking comes in handy. Ready to learn its secrets? Read on.
When and Where Valet Parking Is Available
At Disney World, valet parking is offered at select Deluxe Resorts and Disney Springs. It's typically available from 7AM to 10PM (but always best to double-check). Here are the specific locations:
Disney's Animal Kingdom Lodge
Disney's Beach Club Resort
Disney's BoardWalk Inn
Disney's Contemporary Resort
Disney's Grand Floridian Resort & Spa
Disney's Polynesian Village Resort
Disney's Wilderness Lodge
Disney's Yacht Club Resort
Disney Springs
In my experience, not all guests are aware of this convenient service, but you're now part of the inner circle.
Why You Might Want to Consider It
There are some persuasive reasons to consider valet parking at Disney World:
Save Time: You're on vacation, and every minute counts. Just imagine how much time you can save by not having to search for that elusive parking spot.
Reduce Stress: With so much excitement around every corner, parking should be the least of your worries. Valet parking eliminates the hassle altogether.
Avoid Long Walks: Especially in Florida's intense heat, the idea of walking far from the parking lot to the entrance can be exhausting. A valet whisks your vehicle away, so you can start your Disney experience energized.
Take Advantage of Extra Services: Deluxe Resorts even offer services like assisting with luggage or delivering purchases to your vehicle. Who wouldn't appreciate that?
Although valet parking comes at a cost (approximately $33/day), a touch of Disney magic and extra convenience may be worth it, especially if you're only visiting for a short time.
Now that you know Disney World's valet parking secrets, you can confidently weigh your options on your next visit. Remember, every parking strategy has its benefits, and your choice will make your Disney trip smoother.
Parking on Disney Property
In the distinctly thrilling world of Disney parking, you may be feeling overwhelmed, but fear not! We'll cover the most important aspects of parking directly on Disney property (don't worry, it's not as daunting as it seems). Let's dive in, and remember – any magic awaits.
The Benefits and Downsides of Parking Directly on Disney Property
The Benefits:
Convenience: Parking directly on Disney property means you are just a few steps away from the magic of the Disney parks. You'll save time, and there won't be any hassle with shuttles or off-site parking.
Security: Disney offers the ultimate sense of security for your vehicle. Uniformed cast members regularly patrol parking areas so you can enjoy the parks without worrying about your car.
Perks for Resort Guests: If you're staying at a Disney resort, you'll have access to complimentary parking at the theme parks. (Now that's magical!)
The Downsides:
Cost: Parking directly on Disney property can be pricey. Expect to pay around $25 per day for standard parking, and more for premium spots.
Limited Availability: In my experience, parking spaces can fill up pretty quickly, especially during peak periods. Even though Disney tries to accommodate all guests, arriving early would be a wise move.
Exiting Delays: At the end of a fun day, you may face the daunting task of getting out of the parking lot. It can take some time due to the sheer volume of cars.
In conclusion, deciding whether to park directly on Disney property ultimately comes down to weighing the benefits and downsides. Is the cost and possible waiting time worth the convenience and security? Only you can decide, but remember – dreams really do come true at Disney World!
Accessibility and Special Considerations
You might be eager to explore the magical world of Disney, but worried about navigating through the parking kingdom with your unique circumstances. Fret not! Disney World has designed its parking facilities to cater to guests with disabilities and special needs. Let's dive into the specifics that will make your Disney World parking experience as smooth as a ride on Space Mountain!
Information on Parking for Guests with Disabilities or Special Needs
Disney World is fully equipped to accommodate guests with mobility challenges. If you possess a valid disability parking permit, you'll find designated parking spaces close to the entrance of each theme park. These spaces are readily available, provided on a first-come, first-served basis (hurry, they're as coveted as FastPass+ reservations!).
While these designated parking areas are conveniently located, don't worry if they're full. Disney World offers courtesy trams, available at all major parking lots. These trams are specially designed to accommodate wheelchairs and ECVs. Here's a breakdown of the available options:
Magic Kingdom: The parking lot features accessible parking spaces and wheelchair/ECV-friendly trams.
EPCOT: Same as the Magic Kingdom, EPCOT's parking lot has both accessible parking spaces and wheelchair/ECV-friendly trams.
Hollywood Studios: In addition to the accessible parking spaces, guests with disabilities can make use of the wheelchair/ECV-friendly trams and dedicated bus stops.
Animal Kingdom: This parking lot comes equipped with accessible parking spaces, wheelchair/ECV-friendly trams, and dedicated bus stops.
Now, if you're planning to stay at a Disney World Resort Hotel, you're in for a treat! No, not a Mickey-shaped ice cream (though that's tempting too). Hotel guests have access to complimentary transportation from their resort to the theme parks in the form of buses, boats, and monorails. Most of these options are equipped to accommodate wheelchairs and ECVs.
Personally, I found that using Disney World's internal transportation system was not only convenient for accessibility purposes but also helped me save on parking costs.
In conclusion, Disney World is well-prepared to make your magical vacation as accessible and stress-free as possible, even when it comes to parking. So go on, enjoy that enchanted escapade, knowing that the parking sorcery is under control.
Parking for Different Types of Vehicles
Dreading the parking situation at Disney World? Have no fear! This section will be your guide to parking different types of vehicles, making your Disney adventure a smooth ride.
More Details About Where and How to Park Oversized Vehicles, RVs, Motorcycles, Etc.
Oversized vehicles can be quite a handful, especially in a bustling place like Disney World. But with the right information, you can park with confidence.
In my experience, Disney World provides designated parking areas for oversized vehicles, such as RVs, buses, and trailers. These areas are usually located in the main parking lots, away from standard-sized vehicles. Keep an eye out for signs indicating oversized vehicle parking sections or inquire at the parking entrance.
When it comes to motorcycles, there's good news! Motorcycle parking is available in the designated areas of each theme park's parking lot. Plus, you'll enjoy a reduced parking fee, making your two-wheeled adventure even more appealing.
Now, let's address the big question: how do you park these various vehicles?
For oversized vehicles, like RVs and buses, it's crucial to pay close attention to the marked lanes and spaces – you don't want to be that person blocking others (or earning a friendly honk). Take your time to position your vehicle, making sure you're within the lines.
As for motorcycles, just like cars, ensure your bike is parked within the allocated space. Some parking lots may even have specific areas for bikes, making it easy to lock up and venture onward to the magic.
So, fear not, my oversized vehicle-driving friend. With a touch of patience and these helpful tips, you'll be onto the fun and excitement of Disney World in no time, leaving your parking woes behind!
The Role of Technology in Disney Parking
What if I told you that technology could save you precious Disney World time? In this section, we'll explore how your smartphone can be your secret weapon in navigating Disney World parking. Ready to uncover some hidden mickey magic? Let's dive in.
Exploring How Apps like 'My Disney Experience' App Can Help in Navigating the Parking Areas and Payments
My Disney Experience App: Your Pocket Parking Guide
Waltzing into the world of Disney can be overwhelming, especially when it comes to parking. Enter: the My Disney Experience App. This powerful tool will help you easily navigate Disney's parking areas, making your visit a breeze (In my experience, having this app made things so much simpler – trust me!)
Find Your Way with Maps
Lost in the labyrinth of Disney parking lots? Don't worry. The app's interactive maps will guide you to the perfect spot. These maps provide real-time information about parking options, ensuring you're always in the loop.
Easy Payments: Park Smarter, Not Harder
Gone are the days of fumbling with cash and tickets at the parking booth. The app enables seamless payments via your smartphone, speeding up your entry and exit. To pay, simply link your credit card to the app, and say goodbye to parking payment stress (score another win for technology!)
The Magic of Notifications
Have you ever forgotten where you parked? It happens to the best of us (and that's not a joke!). With the My Disney Experience App, you'll receive automatic notifications with the exact location of your car. No more wandering aimlessly through the Magic Kingdom parking lot.
Remember, technology is your friend – especially at Disney World! Harnessing the power of the My Disney Experience App can save you both time and frustration, leaving you with more magical memories. So, next time you're at Disney World parking, give it a try and see the magic unfold before your eyes.
Understanding Parking Fees and How to Save
You've finally arrived at the happiest place on Earth, and your adventure is just about to begin. But wait, there's a hidden cost lurking as you approach the entrance: parking fees. Fear not, seasoned traveler, for we have the inside scoop on navigating the labyrinth of Disney World parking, making the most of your dollars, and even saving some in the process. Let's dive right in and explore the mysterious world of Disney parking fees.
A Detailed Analysis of the Various Parking Fees at Disney World
Disney World in Florida may be the ultimate vacation destination, but the costs can quickly add up. Parking is no exception, with fees that range from standard day rates to preferred and upgraded options. To help you make the most informed decision for your visit, let's break down the current parking fees and what they mean. We'll start with the basics.
Standard parking will set you back $25 per day, which is a common fee for theme parks in the area. This includes access to all four theme parks (Magic Kingdom, Epcot, Hollywood Studios, and Animal Kingdom).
Preferred parking offers an added convenience, close proximity to the entrance, though at a premium: $45-$50 per day, depending on the time of year. This can be a good option for those looking to maximize their time in the parks.
Oversized vehicles, such as RVs and larger vans, will be charged higher rates starting at $30 per day.
Florida Residents can benefit from reduced parking rates with proof of residency, so it's worth bringing your ID with you.
Parking passes are available to Guests, which can save on parking fees if you're planning a multi-day visit. It's important to remember that some Guests, like Annual Passholders and staying Guests at select Disney Resort hotels, receive complimentary parking.
Strategies to Minimize These Costs
We all know vacations can be pricey, and Disney World parking may feel like it's digging into your wallet a bit too deep. Fortunately, there are several strategic ways to lighten the load and make smart parking choices. Let's explore some go-to strategies for minimizing your parking costs. \The key is to be a savvy park-goer.
Carpooling: In my experience, combining parties and traveling together can not only save on parking fees but also leads to a merrier vacation.
Consider off-site accommodation: Some off-site hotels offer complimentary shuttles to the parks, which means you can leave your car parked at the hotel and save on those daily parking fees.
Early-bird discounts: By arriving early, you can sometimes snag a preferred parking spot without paying the preferred fee.
Ride-sharing apps: Utilize ride-share services like Uber or Lyft and skip the parking altogether.
Invest in a parking pass: If you're planning on multiple days at the parks, purchasing a parking pass can save you a significant amount of money in the long run.
I found that a bit of planning goes a long way when it comes to tackling Disney World parking fees. By reducing these costs, you're left with more funds to splurge on Disney World magic, making the experience all the more memorable.
Disney Parking for Locals
This section is specifically tailored for Florida residents and those living nearby who want to make the most of their Disney World visit without breaking the bank. Let's uncover the secrets of Disney parking for locals.
Special Considerations
Annual Passholders are the VIPs of Disney parking. In my experience, having an Annual Pass often comes with the perk of free standard parking at all theme parks. Make sure your pass is always up-to-date to ensure smooth entry and exit from the parking lots.
Not all park hopping is created equal. To save time and avoid getting stuck in traffic, consider using Disney World's complimentary transportation options. They offer buses, monorails, and ferries that connect the parks and parking lots. You'll be zipping from one park to another like a seasoned pro.
Tips for Florida Residents or Those Who Live Nearby
Utilize off-peak hours to your advantage. Arriving either early in the morning or later in the afternoon can help you secure prime parking spots and reduce wait times for your favorite attractions. Plan your visits around these windows for a hassle-free and enjoyable experience.
Just landed at Orlando International Airport and planning a Disney World visit? Renting a car at the airport can help you eliminate transportation costs and provide more flexible parking options. Plus, some rental companies offer discounts to Florida residents.
Carpool with friends or family members to conserve gas and minimize parking fees. Bonus points if you turn your Disney adventure into a fun road trip with ample snacks (just don't feed the seagulls!).
Keep an eye out for local discounts on transportation services such as shuttle buses or ride-sharing apps. Snagging a deal and splitting the fare with your travel companions is a savvy move that'll leave you feeling like a Disney World mastermind.
So there you have it – now you're equipped to navigate Disney parking like a local. With these expert tips, you'll be swinging into sweet parking spots and enjoying the magic of Disney World in no time.
Sustainability in Disney Parking
You may be one of those people asking yourself, "How does Disney make their parking eco-friendly?" Well, you're in for a treat! Let's dive into how Disney is incorporating sustainable practices into their parking experience.
A Look at How Disney Is Making Their Parking Eco-Friendly (E.G., Electric Vehicle Charging Stations)
Disney is thrilled to be driving the future of sustainable parking, and so are we! Electric vehicle (EV) charging stations have been popping up all over their parking lots, helping Disney achieve both efficiency and sustainability.
In my experience, and as a fellow EV owner, I cannot stress enough the importance of accessible charging stations. It's comforting to know that Disney shares the same eco-friendly values. These charging stations provide a much-needed power boost, typically at a rate of 4 to 7 kilowatt hours.
Disney World parking now includes:
Level 2 charging stations capable of charging most EVs
Convenient access to the charging stations, typically near the main entrances
Disney's commitment to sustainable parking doesn't stop there! They're constantly innovating and seeking opportunities to increase eco-friendliness (buckets of possibilities!).
Recently, they started offering preferred parking for fuel-efficient vehicles. This not only encourages guests to "go green," but also provides an extra incentive for driving an eco-friendly car to the parks.
As you venture into Disney World's parking areas, keep an eye out for these innovative sustainable measures. You can rest easy knowing that Disney is taking charge (pun intended) in reducing carbon emissions and fostering a cleaner environment for us all.
Services and Amenities Near Parking Areas
Let's take a look at the services and amenities near the parking areas that make your visit both convenient and enjoyable.
Information on Amenities or Services (Restaurants, Restrooms, Customer Service, Etc.) Located Near Parking Lots
After parking your car, you might be wondering what amenities are within reach. Well, you're in luck! Disney World offers a variety of services conveniently located near their parking lots.
First up, restrooms. These necessities are strategically placed in the vicinity of the parking areas, allowing easy access to refresh yourself before entering the park or after a long drive.
In the mood for a quick bite before kickstarting your day? Several restaurants are within walking distance of the parking lots. From fast food joints to sit-down dining options, you'll have plenty of choices for your taste buds. In my experience, grabbing a warm coffee at Starbucks near the Transportation and Ticket Center will definitely energize you for the day ahead.
As you approach the parks, security checkpoints are situated nearby parking areas, ensuring a safe and orderly entrance for all guests. Efficient staff members work diligently to process visitors quickly, so you can get your magical adventure started without any hassle.
Now, if you have any questions or need assistance during your visit, Disney World has you covered. Customer service stations are present near parking areas, manned by friendly Cast Members eager to help make your experience as seamless as possible.
While leaving your car behind, it's essential to remember where you parked. To keep your memory fresh, Disney World has cleverly named each parking area after Disney characters or movies. Just jot down the section name and row number, and finding your car will be a breeze!
So, there you have it – all the amenities and services you need are just a stone's throw away from the parking lots at Disney World. Embrace the magic and embark on a day full of unforgettable memories, knowing that all your needs are within reach. Cheers to a fantastic day ahead!
Tips and Tricks for a Smooth Parking Experience
You arrive at Disney World, eager for a magical day. But sometimes, the parking process can be a pain. Keep reading for some expert advice on how to make parking a breeze.
Best Strategies for Avoiding Long Walks and Tram Waits
The last thing you want is to start your day with a long walk or endless wait times for parking lot trams. Here are some tips to minimize both:
Arrive early: The earlier you arrive, the better your chances of finding a spot closer to the entrance. Remember, parking is on a first-served basis.
Pick the right time: Avoid peak periods like weekends and holidays when parking lots are packed.
Know your parking lot: Familiarize yourself with the layout of the parking lot to find shortcuts or closer tram stops.
In my experience, these strategies have made it much easier to get into the park with minimal walking and waiting.
Why Parking Close to the Entrance May Not Always Be the Best Option
It's natural to think that parking closer to the entrance is the best choice. But not always! Here's what to consider:
Exiting the park: At the end of the day, close spots mean tons of traffic when you leave.
Congestion: Parking close to the entrance may be more congested and delay your day.
Easier tram access: Sometimes, parking farther back can give you quicker access to less-crowded trams.
Remember, a smooth parking experience at Disney World requires some strategy and planning. Follow these tips, and you'll be on your way to enjoying the rides and attractions without wasting time on parking woes.
Related & Frequently Asked Questions
Still have some questions about parking at Walt Disney World? We've got answers.
Q: Is there a way to get free parking at Disney World?
A: Yes, certain methods may allow for free parking. Guests staying at Disney resorts usually get free parking at the theme parks. Additionally, dining at Disney restaurants at resorts where you have dining reservations usually  allow for free parking.
Q: Where do you park when going to Magic Kingdom?
A: When going to the Magic Kingdom, you will park at the Transportation and Ticket Center (TTC). From there, you can take the monorail or ferry boat to the park entrance.
Q: Is premium parking worth it at Disney?
A: Whether premium parking at Disney is worth it depends on individual needs and preferences. It offers the advantage of closer proximity to the park entrances, which can save walking time. However, given the efficient tram service from regular parking areas, many visitors find standard parking to be adequate.
Q: How do you skip Disney parking lines?
A: To skip Disney parking lines, consider arriving early, especially on peak days. Also, using alternative transportation such as Disney buses, ferries, or monorails can help you avoid parking lines altogether.
Q: What's the difference between general parking and preferred parking?
A: The key difference between general and preferred parking at Disney World lies in the distance from the park entrance. Preferred parking spots are closer to the park entrances, while general parking spots are further away. However, tram service is available from the general parking areas to the park entrances.
Q: What is Disney preferred parking?
A: Disney's preferred parking is a premium service that offers parking spots closer to the theme park entrances, as compared to the regular parking areas. It costs more than standard parking but may be beneficial for guests prioritizing convenience and time-saving.
Q: How do you park at Magic Kingdom?
A: To park at Magic Kingdom, visitors must park at the Transportation and Ticket Center and then take either the ferry boat or monorail to reach the park entrance.
Q: What is the difference between standard parking and preferred parking?
A: The main difference between standard and preferred parking at Disney World is the distance from the park entrance. Preferred parking spots are closer, offering convenience, while standard parking spots are farther away, though serviced by trams to the entrance.
Q: Does Disney automatically charge for parking?
A: Disney automatically charges for parking at the parking lot entrances. However, certain guests like those staying at a Disney resort or annual pass holders may be exempt from parking fees.
Next Steps
Want to connect with other Disney fans? Join the Disney Park Advisor Community group to connect with other Disney fans and get tips and advice and feedback on your Disney experience.
Simply click the link below to request membership and become a part of our community.