Have you ever been to a Disney resort and wanted to just stay in your room, order some food, and relax?
Uber Eats has grown massively over the past few years, partnering with countless restaurants as well as other types of businesses. That includes Disney resorts!
Yes, UberEats does deliver to Disney resorts and you can order food on the UberEats app and have it delivered straight to your hotel. However, it's important to note that food delivery inside the parks is not possible. In addition, keep in mind, the delivery fees are going to be higher the farther away your hotel is from the restaurant you want to order food from.
But that may leave you wondering:
What's involved with ordering Uber Eats at my Disney Hotel?
Where can I order food from?
Are there any ways to save some money?
If you're tired of spending hours waiting for dining reservations or just to avoid busy restaurants and trying to find a reservation, reading this article can help make ordering food from your Disney Resort room simpler than ever!
Before we get started, if you're a fan of all things Disney and love discussing theme parks and planning Disney vacations, then I want to announce the launch of my new private Facebook group, the Disney Park Advisor Community. This is a place where Disney fans can come together to share their love of all things Disney, ask questions, get advice, and make new friends. Click the link to request membership. I can't wait to see you in the group!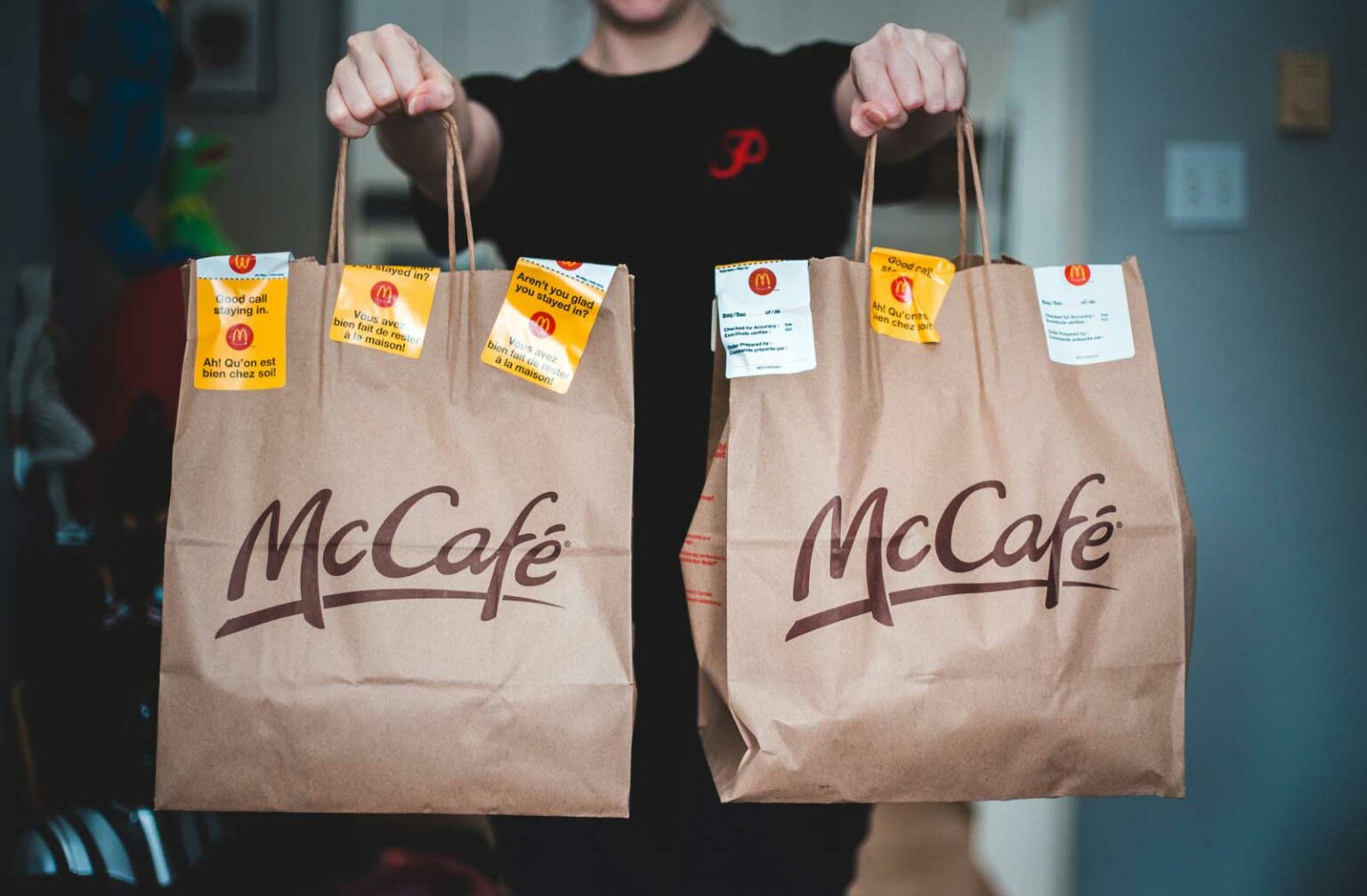 What's involved with ordering via UberEats at a Disney Resort?
You can filter the list by cuisine, price, and distance to your resort. Once you've found a restaurant and food you would like to order, simply add it to your cart and proceed to checkout.
At checkout, you will need to enter your Disney resort's address as the delivery location. You will also have the option to add special instructions for your order, such as a room number or a specific delivery location within the resort. You can also add a tip for your driver at this stage.
After you've completed the checkout process, you can track your order in the app and receive updates on its status. The delivery driver will bring the food directly to your Disney resort and deliver it to your specified location.
It's worth noting that some restaurants may have minimum order requirements, and delivery fees may be higher depending on how far your hotel is from the restaurant you want to order food from. Additionally, keep in mind that you may need to wait additional time for your food to arrive (up to a couple of hours) depending on how busy a location is.
Late night dining
Late night dining in Disney World can be a bit of a challenge time when there are limited dining options and shorter park hours. However, ordering food from outside the parks and having it delivered to your hotel is still an option.
If you're visiting at a time when the parks are closing earlier or you're exhausted and hungry and not thrilled with the options available at your hotel, using UberEats to deliver dinner is an ideal choice.
Just keep in mind that you may need to wait additional time for your food to arrive (up to a couple of hours) depending on how busy a location is and how far away your resort hotel is.
Keep in mind that delivery fees may be higher for hotels farther away from the restaurant. Therefore, plan ahead and think about leaving a generous tip. So, make sure you have a backup plan and tip appropriately.
Arrange to meet your UberEats driver in the lobby
When ordering food to your home, we're all used to the food being delivered to your doorstep. However, when you're staying in a large Disney World hotel, picking up your orders from the lobby is a much easier and more efficient option. To guarantee that your order arrives quickly, I recommend heading to the lobby when your order is on the way since finding a specific room in a big resort like Caribbean Beach can be maddening for a driver and take way too much extra time.
To help with this, you have the ability within the app to add a note to your order letting your driver know how you'd like delivery handled. This not only saves time for the driver but helps you monitor where they are within the app and walk over when they get closer to arriving.
Schedule your order
Visiting the Disney Parks is an amazing experience, and you can really work up an appetite! If you've spent any time at all in any of the Disney Parks you know that getting back to your hotel room when you're leaving the park can take a while, especially if you're waiting on a bus at one of the busier times.
If you place your order when you are leaving the park, you can schedule ahead to have it delivered to your hotel room as soon as you get back. This way, you can wait on your bus or whatever other transportation you're taking knowing that when you get back to the hotel your meal will be hot and ready when you arrive. This way, you can avoid waiting around for your food to arrive and have it ready as soon as you get back to your room, and/or you don't have to worry about your order getting cold waiting at guest services.
Having food delivered to your hotel room while visiting the Disney Parks is one of those small luxuries that can make all the difference on a long day out and ensure that you finish off your day with an enjoyable and stress-free meal experience.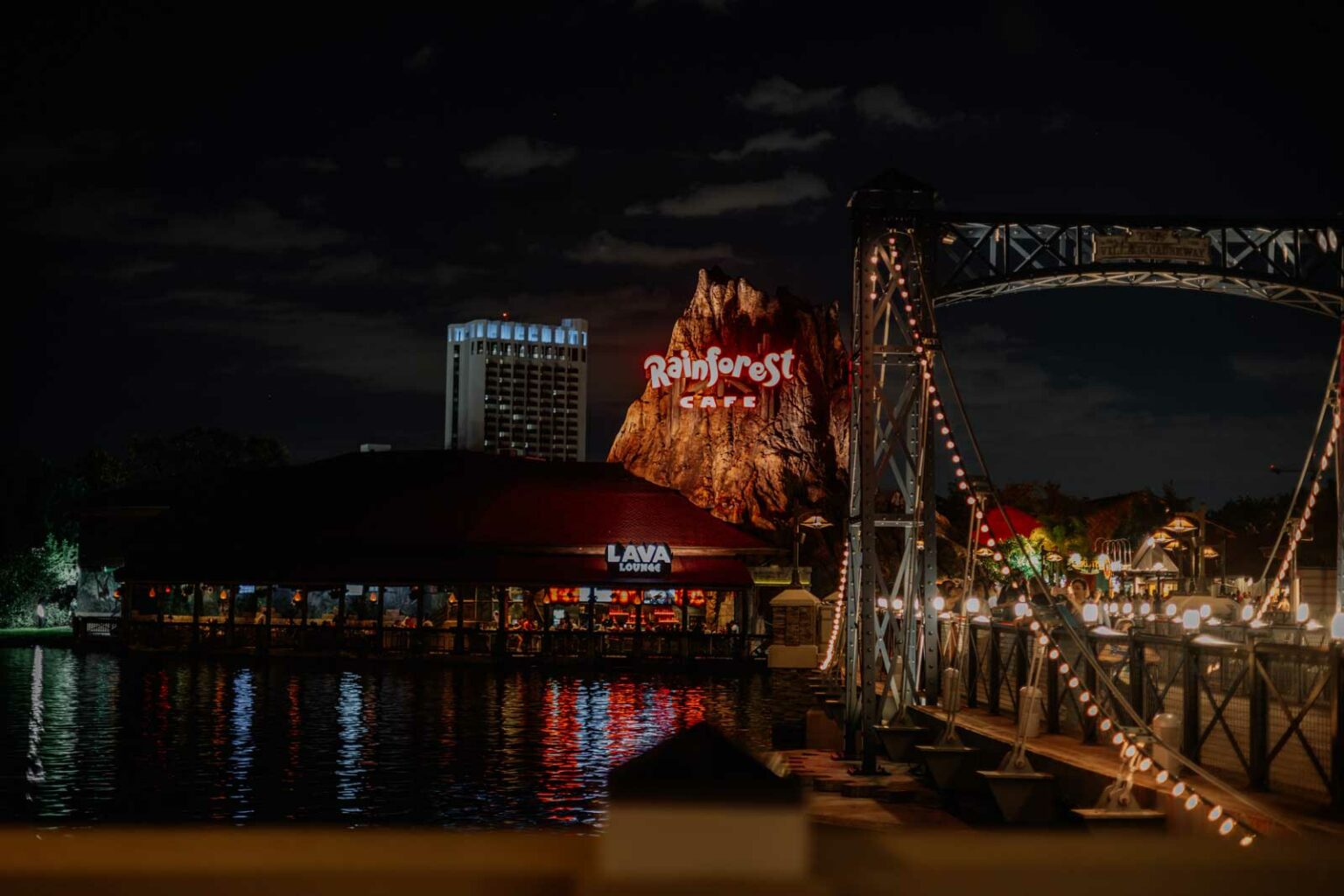 Food delivery from Disney Springs
You can use UberEats at Disney World as a great way to get delicious food delivered straight to your hotel room without having to worry about the crowds and dealing with the transportation back and forth to Disney Springs. There are many great restaurants in Disney Springs available on UberEats! It's important to remember however, that you won't be able to place orders to be delivered to the parks themselves. The logistics and complications are just too much to make this a feasible option.
Grocery delivery and snacks
One convenient offering that many people may not be aware of is UberEats grocery delivery. This is a great option if you are staying in a hotel room with a kitchen, like one of the Disney Vacation Club rooms or villas.
Using this service can help save both time and money on essential household items, like breakfast foods, snacks and drinks. Plus, you can stay within your budget since you don't need to leave the hotel for overpriced convenience store items in the parks. By using UberEats grocery delivery, you will have access to all your favorite grocer's products without having to leave the comfort of your vacation destination!
Pop-up deals on UberEats app
Saving money on your UberEats orders can be easily done by taking advantage of the pop-up deals that appear when you open the app. These deals can vary from week to week, but can include discounts up to 50% off your total order, free delivery fees, and even whole meals at a discounted price. Depending on the deal, they can save you a significant amount of money when used correctly.
To take advantage of these deals, simply click on the deal tab after opening the UberEats app and read through any of the available deals. Select which one you'd like to use and add it to your cart before placing an order. Keep in mind that some deals require a certain minimum order amount before they will apply so be sure to check if there is one included with the deal if applicable. Once you've placed your order, any applicable discount or fee will automatically be applied to your purchase.
Pick up an UberEats gift card
One of the best ways to save money on UberEats at Disney World is to get a discounted gift card for Uber Eats. There are a number of ways you can do this, like purchasing one from raise.com or Sam's Club. Or if you have a Target RedCard credit card, you can take advantage of the 5% cash back offer. You could also check out sites like RetailMeNot or Coupons.com, to look for any current deals on Uber Eats gift cards that may be available.
Another great option is to collect reward points when you use your credit or debit cards at restaurants that partner with Uber Eats so that you can redeem those points for free food vouchers or discounts when ordering through Uber Eats. I get emails from American Express all the time about the deals available through them. Same for Discover. It's always worth checking out what options are available before settling on an option.
Most times you can get your discounted gift card online which makes everything easier!
Discounts for Disney+ subscribers
Another perk of being a Disney+ subscriber is that you may be eligible for discounts on UberEats. Back in the summer of 2022, Disney+ subscribers were able to get a discount on UberEats for a limited time. While you can't always count on a discount as a Disney+ subscriber, it's worth keeping an eye out for deals and discounts.
Nexts Steps
The next step is connect with other Disney fans. Join the Disney Park Advisor Community group to connect with other Disney fans and get tips and advice on planning the perfect Disney vacation. This private Facebook group is the perfect place to share your love of all things Disney and get insider knowledge from other Disney enthusiasts. Simply click the link below to request membership and become a part of our community.