Ever wonder what the fuss is about EPCOT's Tier 1 rides? Want to know how to beat the crowds and experience these sought-after attractions without spending half your day in line? You're in the right place. We're about to lift the curtain on the best strategies to conquer EPCOT's top-tier rides.
"But how exactly does EPCOT's tier system work?" you may ask. "Can I maximize my FastPass selections? What are the benefits for Annual Pass holders and Resort Reservation guests? And what about those unique dining experiences and character encounters?" We've got all this covered and more, so get ready to become an EPCOT expert.
Before diving in, join our new private Facebook group, the Disney Park Advisor Community, for Disney enthusiasts to share their passion, seek advice, and make friends. Click here to join now!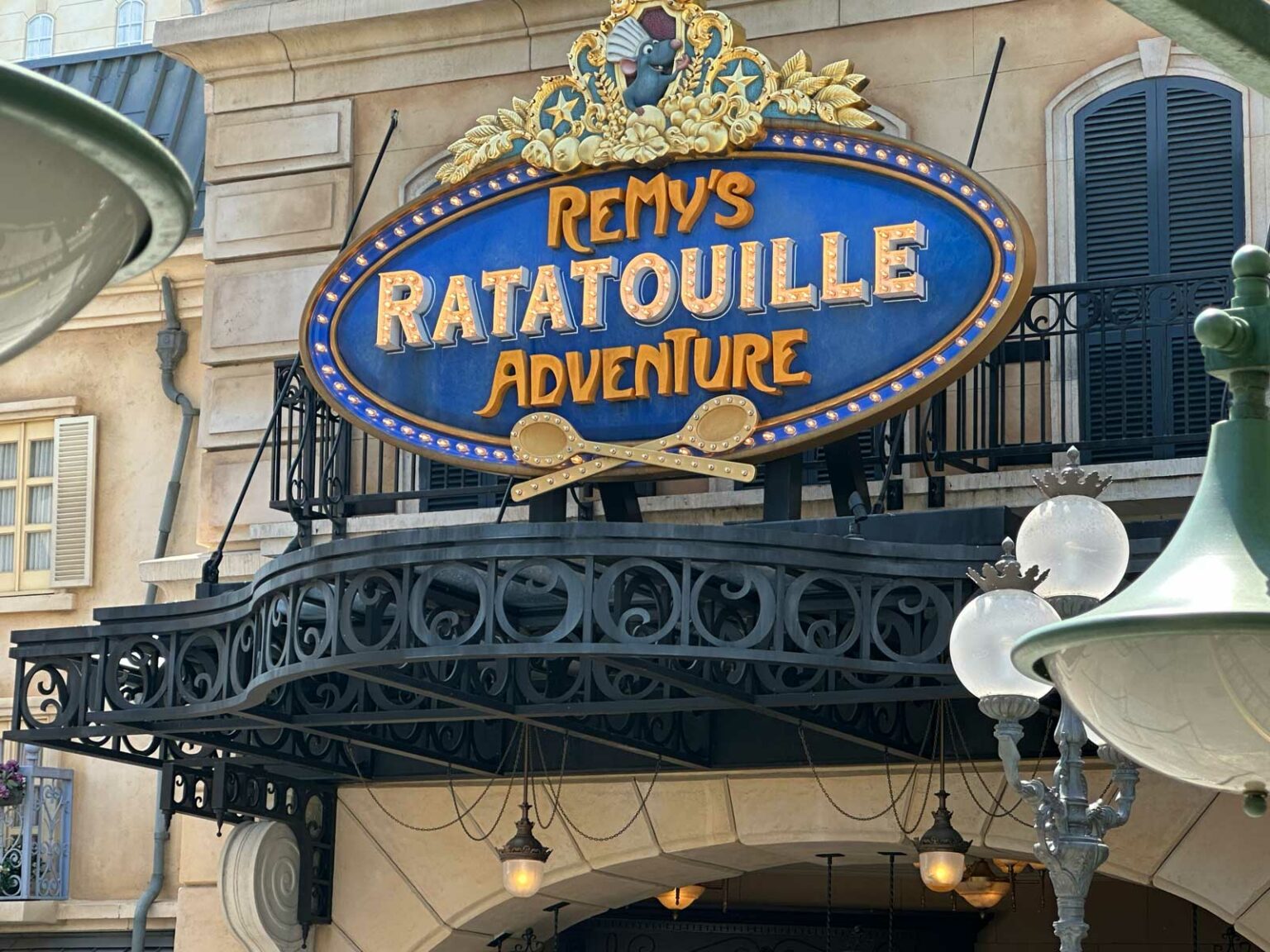 EPCOT Unveiled: The Standout Rides You Can't Miss
So, you're geared up for an EPCOT adventure, right? Good news: you're in for the time of your life! This guide will take you through EPCOT's most celebrated attractions and the latest additions creating ripples.
Top of the Pops: Major Attractions and New Sensations
When you're at EPCOT, there's a smorgasbord of adventures waiting for you. But there are a few that really make the cut. The must-rides on your list should include Guardians of the Galaxy: Cosmic Rewind, Mission: SPACE, and the crowd's new favorite, Remy's Ratatouille Adventure.
But EPCOT's offerings don't end here. There are plenty of new rides that have recently made a splash. Think of it as a bonus track to your favorite playlist!
Guardians of the Galaxy: Cosmic Rewind
First on the list, Guardians of the Galaxy: Cosmic Rewind and it's clear that this is going to be the flagship attraction in the park going forward. You're going to need to be an early riser to get into the virtual queue or have purchased a Lightning Lane pass for this one. Otherwise, you'll be out of luck. Everything about this attraction is fantastic. It transports you into the heart of the Marvel Universe immersing you into the Guardians world that we've all come to know and love. With a blend of roller coaster action and 360-degree storytelling, you're in for an electrifying experience. Use the Genie+ service to save time or opt for the standby line if you've got time to spare. Remember, this ride is not for the faint of heart!
Remy's Ratatouille Adventure
Next up is the much-buzzed-about Remy's Ratatouille Adventure. Disney has really leveled-up their technology game with their newer attractions and Remy's Ratatouille Adventure is a perfect example of this on display. Get ready to see the world through Remy's eyes as you embark on a journey through Gusteau's restaurant. The queue is filled with tons of great (and intentionally distracting) elements that will lessen the long-wait times you'll experience here unless you're using a Lightning Lane pass. This is an experience designed for the whole family. The 4D elements and immersive set design give this ride a unique, flavorful twist. It's like a delightful recipe you just can't resist!
Soarin' Around the World
For the longest time, this was my favorite ride out of all the Disney parks. Soarin' Around the World takes you on an immersive 4D flight across the globe. From the majestic Swiss Alps to the Great Wall of China, feel the wind in your hair, and catch the scent of the different scenarios as you glide over spectacular landmarks. It's a breathtaking experience that's worth every minute of the wait. And in case you want to avoid that long line, you know Genie+ has got your back.
Frozen Ever After
For all the Frozen fans out there, Frozen Ever After is your chance to step into the magical world of Arendelle. This is a completely re-imagined version of the old Maelstrom ride (and you can feel its old ride tech as you ride through!). It's been repurposed to take you on an adventure with the characters from the Frozen movei – Elsa, Anna, and Olaf. You'll join them on a quaint, light-hearted journey filled with delightful sing-alongs (as if you hadn't already had enough of "Let it Go"). Just beware—you might have those catchy tunes stuck in your head for the rest of the day!
Test Track
Test Track is a staple every time we go to EPCOT. It's a high-octane ride that takes you into the fast-paced world of automotive testing. Feel the rush of adrenaline as you zoom through rough terrains, sharp turns, and reach speeds of up to 65mph on a, well, "test track". It's kind of like a race track with high-banked curves and an absolute blast. Remember, this ride has a single rider line—an excellent option if you're all about that need for speed!
Mission: SPACE
Last but not least, Mission: SPACE offers a thrilling space simulation that lets you play astronaut for a day. Choose your mission—go easy with the Green Mission or brace yourself for the more intense Orange Mission. Either way, prepare for an out-of-this-world experience!
Now that you have the scoop on the best rides EPCOT has to offer, you're ready to plan your day like a pro. Trust me, these rides will make your EPCOT adventure a truly unforgettable journey. So what are you waiting for? Let's get this show on the road!
Keeping it Safe: Age and Height Restrictions
Before you zoom off on your EPCOT adventure, let's ensure you have the ground rules clear. I remember that time when I didn't check the height requirements for Mission: SPACE and almost missed out on the fun.
But let's avoid such hiccups, shall we? Different rides have unique age and height restrictions. So, make sure you're in the know before promising any junior astronauts a journey they may not be able to embark on.
Smart Planning: Tackling Long Waits and Busy Schedules
Let's face it—nobody wants to spend their EPCOT visit standing in a line. We're here for the fun, the adventure, the magic! But sometimes, those long waits can't be helped.
However, I've got a tip to share. On my last visit, I found out the smart way to manage these waits is to plan ahead.
The trick? Aim for the top-tier rides early in the morning or late in the afternoon. It's the best strategy to avoid peak queue times and make the most of your EPCOT experience.
Mastering the Matrix: Your Key to EPCOT's Virtual Queue System
Waiting in line? Thanks, but no thanks. Thanks to the Virtual Queue system, you get to experience EPCOT's major attractions without wasting time in long lines. It's like having a fast forward button for your Disney adventure. But how does it work, and how can you make the most of it? Let's find out.
A No-Queue Queue: Unpacking the Virtual Queue System
What if I told you that you can skip the long lines at EPCOT, not by magic but with technology? That's right. The Virtual Queue system is a game-changer. It allows you to reserve access to select attractions throughout the park while you enjoy other experiences.
Here's how it works. Using the My Disney Experience account, you can join the Virtual Queue for your chosen attraction and get a return time. You're then free to explore other areas of the park until your turn comes up. No standing in line, no waiting around – just more time to soak in the magic of EPCOT!
Joining the Bandwagon: How to Enter the Virtual Queue for Major Attractions
Now let's get you into that queue. Firstly, you'll need to have a valid park ticket and a park reservation for the same park on the same day (simple enough, right?). Next, log in to your My Disney Experience account, select "Join Virtual Queue" and then choose your party. You'll then be given a return time, and voila! You're all set.
Remember, availability is subject to change and is on a first-come, first-served basis. In other words, you gotta be quick!
In my experience, it's best to keep an eye on your return time. Don't worry, the app will give you a nudge when it's time to ride. And the best part? You can join the Virtual Queue for more than one attraction at a time, making it a great way to plan your day and see more of what EPCOT has to offer.
This isn't just a queue; it's your ticket to an optimized EPCOT adventure. With the Virtual Queue system, you're no longer at the mercy of long waits and crowded spaces. You're in control, and that's a game-changer.
So, are you ready to queue like a pro and make the most of your EPCOT adventure? Trust me, once you go Virtual Queue, you'll never go back.
Understanding Genie+ and Lightning Lanes System
In this guide, you'll learn how EPCOT's Genie+ and Lightning Lanes system works like a charm to make your Disney World experience smoother. We'll explore the system's costs and its impact on tier 1 rides, and compare it with the old FastPass+ system. So buckle up and get ready for the magical journey ahead!
How the Genie+ and Lightning Lanes System Works
The Genie+ system is designed to make your Disney World experience more enjoyable. It helps you minimize wait times by providing access to the Lightning Lanes for several attractions. Simply put, the Lightning Lanes are your fast-pass lanes to get on your favorite rides without the lengthy queues.
You can use the My Disney Experience app on your mobile device to manage your Genie+ selections and reserve Lightning Lanes. In my experience, this app is super user-friendly and a lifesaver for making last-minute adjustments!
Here's the deal:
Lightning Lanes can be reserved as early as 7 AM for eligible park guests (on-site hotel guests) and 9 AM for all other guests.
Select popular attractions like EPCOT Genie require a separate reservation, called "Individual Lightning Lane."
Costs of Genie+ and How It Affects EPCOT Tier 1 Rides
The Genie+ system has a standard fee that grants access to the majority of Lightning Lane attractions. However, Disney has classified a few signature attractions as "Tier 1." These popular rides, such as the EPCOT Genie, require an additional fee per ride on top of your Genie+ purchase.
Here's a quick breakdown of the costs:
Genie+ costs $15 per person, per day at Walt Disney World.
Additional fees for Individual Lightning Lane rides range from $7 to $15, depending on demand.
But don't worry! The Genie+ system is designed to provide good value, especially if you carefully plan your day around maximizing your Lightning Lane selections.
Comparison with the Old FastPass+ System
By now, you may be wondering how the Genie+ and Lightning Lanes system differs from the previous FastPass+ system. Well, here it is:
FastPass+: Free for all guests, limited to three pre-selected attractions per day.
Genie+: Costs $15 per person, per day, provides access to Lightning Lanes for multiple attractions throughout the day.
In short, the new Genie+ system offers a more flexible approach to manage your day at the parks in exchange for a daily fee.
How to Make Reservations Using the System
Ready to become a master of the Genie+ system? Here's your step-by-step guide on how to make reservations using the My Disney Experience app:
Purchase Genie+ before your visit or on the day of your visit.
Link your park tickets to the My Disney Experience app.
Make your first Lightning Lane reservation as early as 7 AM or 9 AM, depending on your guest status.
Once you've used your first Lightning Lane reservation, you can make additional selections throughout the day.
Remember this golden rule: Always keep an eye on the My Disney Experience app to snag those highly sought-after attractions.
Genie+ and Lightning Lanes Strategy for a Perfect Day at EPCOT
You're planning the perfect day at EPCOT and you've heard about Genie+ and Lightning Lanes. But how do you make the most of this new system for a magical day? In this guide, we'll dive into the best strategies for conquering Genie+ and Lightning Lanes with expert tips and tricks. Let's get started!
Best Times to Make Reservations for Tier 1 Rides
You know those heart-pounding, smile-inducing attractions that everyone wants to experience? We're talking about Tier 1 rides like Frozen Ever After and Remy's Ratatouille Adventure. To make the most of your day, it's crucial to book Genie+ reservations early. In my experience, booking around 7am on the day of your visit is the sweet spot for these coveted experiences (source). Remember: set that alarm, don your Mickey ears, and get ready to book your favorite attractions!
The Importance of Rope Drop for Getting a Jump on Long Lines
Picture this: the park's gates have just opened, you're raring to go, and EPCOT stretches out before you in all its glory. This, my friend, is rope drop—the golden hour when wait times are at their lowest. It's a time when savvy park-goers can make a beeline for popular attractions and beat the massive crowds that will inevitably follow. Trust me—there's nothing like being among the first to enter the parks and sprinting to your favorite rides. So, set that alarm clock (again) and embrace the magic of rope drop.
Balancing Lightning Lanes Reservations with Less Popular Attractions
Now, let's talk strategy. While it's tempting to focus solely on top-tier attractions, make sure you're also giving attention to those hidden gems. you may be wondering "Why bother? I am here for the most popular rides!" Well, listen up. Balancing your Genie+ Lightning Lane reservations with less popular attractions is key to minimizing wait times and making the most of your day.
Here's a simple plan you can follow throughout the day:
Start with the rope drop: Head for the most popular ride without a Genie+ reservation.
Book Tier 1 experiences: Remember, the early bird gets the worm (or the Frozen Ever After reservations).
Sprinkle in some lesser-known attractions: These can be squeezed in between Genie+ reservation times, affording a nice breather from the heavy-hitters.
Take advantage of single rider lines: Just like you, these lines are lean, mean, and ready to help you experience your favorite rides without the wait.
By following this plan, you'll be well on your way to having a perfect day at EPCOT (source). And who knows? You might even find a new favorite among the park's less popular attractions. Let's face it—we could all use a little more magic in our day.
Understanding EPCOT's Layout: World Showcase and Future World
You've made it to EPCOT, and you're ready to make the most of your day. But with so much to see and do, it can be overwhelming. Don't worry, we've got you covered! In this section, you'll learn about EPCOT's two main areas: World Showcase and Future World. You'll also discover popular rides and attractions in each area, and tips for navigating with ease. Ready to dive in? Let's go!
Descriptions of Both World Showcase and Future World
At EPCOT, you'll find two distinct areas: World Showcase and Future World. World Showcase is a celebration of international cultures (imagine a world's fair on steroids). Here, you can explore 11 different countries, each represented with authentic architecture, food, and entertainment. In contrast, Future World is all about innovation, technology, and the future. From fascinating exhibits to thrilling attractions, this area plunges you into the wonders of human achievement.
In my experience, both areas are worth exploring. So, allocate enough time to see everything that interests you.
Highlight Popular Rides and Attractions in Each Area
World Showcase
As you immerse yourself at the World Showcase, don't miss these popular attractions:
Frozen Ever After (Norway): Venture into the enchanting world of Arendelle on this family-friendly boat ride.
The American Adventure (America): Witness a stirring audio-animatronic show exploring America's history.
Impressions de France (France): Sit back and enjoy this panoramic film showcasing the beauty of France.
Future World
Get ready to be amazed in Future World. Here are some must-see attractions:
Spaceship Earth: This iconic geodesic sphere takes you through the history and future of human communication.
Test Track: Design your own virtual vehicle and take it for a high-speed spin on this exhilarating ride.
Soarin' Around the World: Experience a breathtaking simulated hang-gliding journey over iconic global landmarks.
Tips for Navigating Each Area
Now that you know what's waiting for you, let's talk strategy. Follow these tips to make the most of your EPCOT adventure:
Start at Future World: Most attractions here open earlier than those at World Showcase. Get a jump on the crowds by beginning your day with EPCOT's technological wonders.
Schedule your EPCOT Genie+ Lightning Lane selections: Secure access to your top attractions by making reservations early in the day.
Take a midday break: World Showcase is the perfect spot for a leisurely lunch or afternoon stroll. You can recharge your batteries before diving back into the excitement.
Explore World Showcase counter-clockwise: This path will take you from Mexico to Canada, allowing you to experience the most popular attractions in a logical order.
Now that you're armed with knowledge, go forth and conquer EPCOT like a pro! And remember, above all, to have fun and cherish the memories you'll make.
Unlocking EPCOT: Timed to Perfection and Strategic Mastery
Hear the cheers, feel the thrills, taste the magic. That's EPCOT for you. But how can you soak in all the enchantment without getting lost in the sea of attractions? By timing your visit just right and by mastering your strategy game. Buckle up as we journey through time slots, the first hour, early afternoons, and your key to unlocking EPCOT, the My Disney Experience Account.
Timeless Fun, Timed Right: Making Every Minute Count
First things first, let's talk time. The early afternoon and the first hour are like hidden gold mines at EPCOT. Here's why.
The first hour after the park opens is your golden ticket to enjoying rides with minimal wait times. Everyone else is just trickling in, and you're already in the heart of the action. Cool, right? But it gets even better in the early afternoon. While others are breaking for lunch, you can take advantage of shorter lines and lesser crowds. The trick here is to eat at off-peak times (who said you can't have lunch at 11 am or 3 pm?).
And let's not forget the time slots for rides. These are your best bet for tackling the more popular rides without the endless wait. Just select your preferred time slot via the My Disney Experience account or at the Fastpass kiosks around the park, and voila, you're all set. It's like having a VIP pass to the best rides!
Master of Magic: Your Ultimate EPCOT Strategy
Now, let's talk strategy. As the old saying goes, failing to plan is planning to fail. And who wants to fail at having fun, right? Here's the best strategy to make the most of your EPCOT experience.
Start by mapping out your day. What rides are a must for you? Are there any shows you can't miss? Plan your route and timing based on this, and try to reserve time slots for these attractions ahead of time.
Here's where your My Disney Experience account comes in handy. Use it to check wait times, book FastPasses, and make dining reservations. It's like your personal EPCOT assistant, making your day smoother and more magical.
Next up, leverage the Single Rider Lines. Especially if you're okay with splitting up your party during the ride, this can be a real time-saver. As a single rider, you'll fill in any empty seats left by odd-numbered groups. And in my experience, this often results in significantly shorter wait times. Win-win!
EPCOT Exclusives: Character Encounters, Dining Delights, and Insider Privileges
Disney's EPCOT is not just a theme park—it's a whole other world filled with memorable character interactions, amazing dining experiences, and perks for those special few. Want to know the best spots for a character meet? Or maybe you're wondering what the Garden Grill and other EPCOT attractions have on their menus? And what about those special tidbits for Annual Passholders and Resort Reservation holders? Don't worry, we've got you covered. Let's dive right in.
Meet Your Heroes: Character Encounters Like No Other
Now, let's talk about the stars of the show: the characters. At EPCOT, character meet experiences aren't just about a quick autograph and photo. Nope, they're full-on interactive experiences that make your day even more magical.
Take the Character Spot, for example. It's not just a meet and greet—it's a chance to have a real conversation with your favorite characters (yep, even the non-human ones!). And I found that, unlike other parks, the lines here tend to be shorter, which means less waiting and more fun.
So make sure to check the character meet schedule on your My Disney Experience account to know who's meeting where and when. Pro tip: Don't forget your autograph book!
Dine Like Disney Royalty: EPCOT's Unique Culinary Experiences
When it comes to dining at EPCOT, the world really is your oyster. Or, in the case of the Garden Grill, your all-you-can-eat, farm-fresh feast.
Located in The Land pavilion, the Garden Grill offers a rotating menu of seasonal fare, served family-style. And the best part? Many of the ingredients are grown right in the pavilion! Talk about farm to table.
But the Garden Grill is just the tip of the culinary iceberg. EPCOT offers a world of dining options, each bringing the flavors of its respective country to your plate. Whether you're craving sushi in Japan, pastries in France, or tacos in Mexico, EPCOT's got you covered.
The Inner Circle: Perks for Annual Passholders and Resort Reservation Holders
Lastly, let's talk about the VIPs: Annual Passholders and Resort Reservation holders. Now, don't get me wrong, EPCOT is magical for everyone. But if you happen to hold an Annual Pass or a Resort Reservation, things get even better.
As an Annual Passholder (one of my wife's favorite perks) is that you can enjoy discounts at various dining and merchandise locations throughout the park, specifically the new EPCOT Creations Shop and Connections Eatery.
And if you're staying at some of the Walt Disney World Resorts (sorry folks, it's not included with all resorts any longer), you get Extra Magic Hours. That means you can enter the park before it officially opens or stay after it closes, letting you experience your favorite attractions with minimal crowds.
Tips for Using Genie+ at Other Disney Parks
You've decided to conquer EPCOT with the Genie+ Lightning Lanes system. Great choice! But wait, there's more. You can use Genie+ to enhance your experience in the other Disney parks as well. Let me walk you through some tips for using Genie+ at the Animal Kingdom, Magic Kingdom, and Disney's Hollywood Studios.
Use Genie+ early in the day: Just like at EPCOT, you'll want to maximize your time at the other Disney parks. Make plans to use Genie+ as soon as you arrive. Start by booking available Lightning Lanes for popular attractions (think Avatar Flight of Passage in Animal Kingdom or Seven Dwarfs Mine Train in Magic Kingdom). Remember, selections are subject to availability, so act fast!
Know the priority attractions: Not all rides are created equal, and the same goes for Lightning Lanes. Be strategic and familiarize yourself with the top-ranking attractions at each park. For instance, in Disney's Hollywood Studios, you'll want to prioritize rides like Star Wars: Rise of the Resistance or Mickey & Minnie's Runaway Railway. This way, you can ensure you're getting the most out of your Genie+ experience.
Take advantage of attraction tips: Genie+ can offer personalized recommendations based on your preferences, making your Disney park experience more tailored to your interests. Be sure to enter your interests and favorite types of attractions for each park, and Genie+ will help you make the most of your day (seriously, it's like having your own fairy godmother!).
Pay attention to the Tip Board: Keep an eye on the Tip Board – it shows current wait times for attractions, including those available with Genie+. If you see that a ride you're interested in has a shorter wait time, jump on the opportunity! You'll feel like a true park pro when you nab those optimal ride times.
Consider the Individual Lightning Lanes: Some attractions aren't included in the standard Genie+ package and have a separate fee for Lightning Lane access. In my experience, it's worth considering if you're really set on experiencing those particular attractions. For example, in Magic Kingdom, think about paying extra for access to the Lightning Lane for Space Mountain or Peter Pan's Flight.
So there you have it – a game plan for using Genie+ at Animal Kingdom, Magic Kingdom, and Disney's Hollywood Studios. You're now equipped to conquer the other three Disney parks like a pro. Move over, park rookies – the Genie+ expert is here!
Next Steps
Want to connect with other Disney fans? Join the Disney Park Advisor Community group to connect with other Disney fans and get tips and advice and feedback on your Disney experience.
Simply click the link below to request membership and become a part of our community.