Ever wondered how many people actually bustle through the gates of Disney World each day?
Your mind might conjure up images of hordes of visitors – adults and children alike – in awe of the magic that is Disney.
Let me tell you, you're not far off.
An average day at Disney World's Magic Kingdom sees a staggering 35,000 visitors!
That's a lot of people, but prior to the pandemic that number was closer to 57,000 which is insane.
The park reservation system has reduced the number of people in each park each day so that they're better able to accommodate their guests.
Now, while that might be the magic number you were looking for, but it also probably sparked a flurry of new questions in your mind.
Questions like:
What are the crowd levels and wait times at Disney's other parks, like Hollywood Studios or Animal Kingdom?
How many cast members work to manage the crowds each day?
When are the busiest days at Disney World?
How do these visitor numbers affect my wait times for rides?
How do visitor numbers and wait times compare at other Disney parks, like Animal Kingdom or Hollywood Studios?
Intrigued? I bet. So, whether you're planning your first Disney World vacation or you're a seasoned park-goer looking for insider knowledge, stick around. We're diving into the magic and the metrics of Disney World like never before.
Average Daily Attendance at Disney World: Approximately 35,000 people visit Disney World each day, varying based on season and special events.
Busiest Times at Disney World: Peak attendance occurs during holidays like Christmas, New Year's, and spring break, leading to longer wait times.
Effects of Higher Ticket Prices: High ticket prices can lead to fewer guests, especially during non-peak seasons, but the overall attendance remains substantial.
Disney Cast Members on Duty: Disney World employs around 3,000 cast members each day to manage the park operations and guest experience.
Crowd Levels in Other Disney Parks: Disney's other parks like Animal Kingdom and Hollywood Studios also draw large crowds, though typically less than Magic Kingdom.
Impact of the Park Reservation System: The new park reservation system post-COVID has resulted in fewer guests in the parks each day than before.
Least Crowded Times: The least crowded months at Disney parks are typically January and September, offering a different experience with shorter wait times.
Before diving in, join our new private Facebook group, the Disney Park Advisor Community, for Disney enthusiasts to share their passion, seek advice, and make friends. Click here to join now!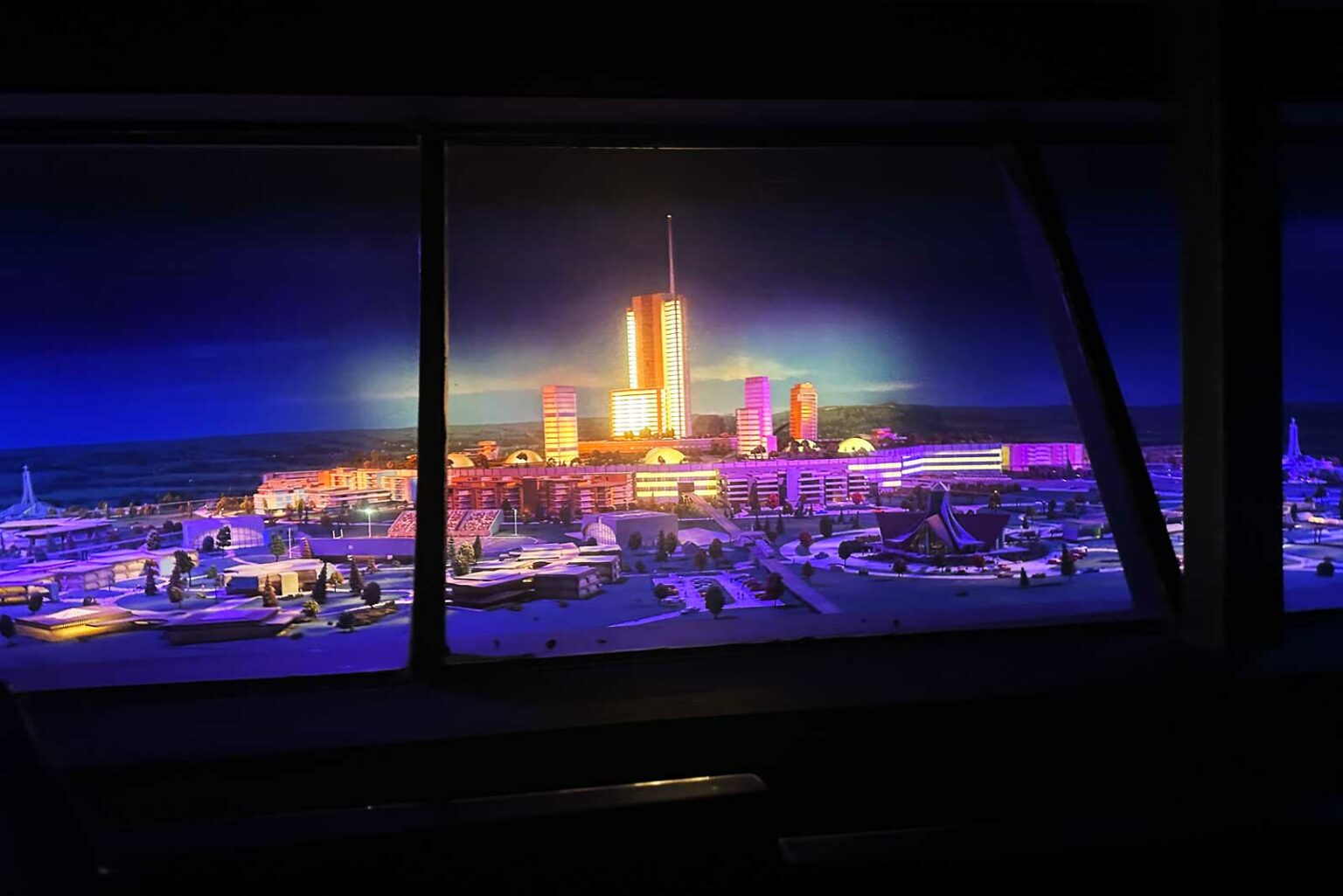 The Magic Behind the Numbers: Disney's Daily Visitor Count (And How It's More Than Just Magic)
Ever catch yourself wondering how many people visit Disney World in a day? (Spoiler: it's not a small number.) Let's dive in and unmask the magic behind these massive crowds.
To put it simply, an average day at Disney World sees around 35,000 visitors per day. That's about the size of a packed baseball stadium, all pouring into the Magic Kingdom alone, day after day. To put that in context, you're not just part of the crowd, you're part of an adoring throng equivalent to a major sporting event!
| Park | Estimated Annual Attendance (2023) | Estimated Average Daily Attendance (2023) |
| --- | --- | --- |
| Magic Kingdom | 12,691,000 | 34,772 |
| Hollywood Studios | 8,589,000 | 23,527 |
| EPCOT | 7,752,000 | 21,235 |
| Animal Kingdom | 7,194,000 | 19,708 |
According to a 2023 earnings call from Disney's CFO, Christine McCarthy, Disney had been purposefully reducing capacity during select peak holiday periods by roughly 20% versus pre-pandemic levels in order to prioritize the guest experience. Despite this, Disney's 2023 attendance was outpacing that of the previous year.[1]
Now, remember, that's just an average day. When it comes to maximum capacity, that number rockets up. Disney parks can, and often do, hit a capacity of about 100,000 guests. And believe me, on the busiest days, like during the holidays or peak spring break, they reach those limits.[2]
But how do these numbers change when Disney unveils new attractions or hosts special events? Well, my friend, let me tell you from experience – those figures rocket up faster than Space Mountain at night!
Impact of Special Events and New Attractions
Just think about it. When Star Wars: Galaxy's Edge was opened, I personally saw folks camping out overnight just to be first in line. It was like Black Friday, but with lightsabers and droids! (Note to self: Lightsabers could really improve Black Friday shopping…)
And special events? They're like a massive people magnet. The Food and Wine Festival, for instance, draws in folks who wouldn't normally think of Disney as their go-to destination. And Halloween? It's a whole different level. My last trip during the Halloween festivities, I saw more adults in costumes than kids, proving Disney magic isn't just for the young ones.
Now, you might be thinking, "But what about the other parks?" That's a great question. Each park has its own draws. For example, the Slinky Dog Dash in Disney's Hollywood Studios or the Rise of the Resistance in Star Wars: Galaxy's Edge pull in their own legions of fans.
The same goes for Disney's Animal Kingdom. This park saw a massive influx of visitors with the unveiling of Pandora – The World of Avatar. So, the effect of new attractions and special events on visitor numbers? It's colossal, plain and simple.
To wrap this up, let me drop a little secret on you. If you want to enjoy the magic kingdom without the massive crowds, try choosing off-peak times and weekdays. And don't be scared to visit during a light drizzle, folks tend to scatter at the sight of rain. Just come prepared with a poncho. (Trust me, I found out the hard way!)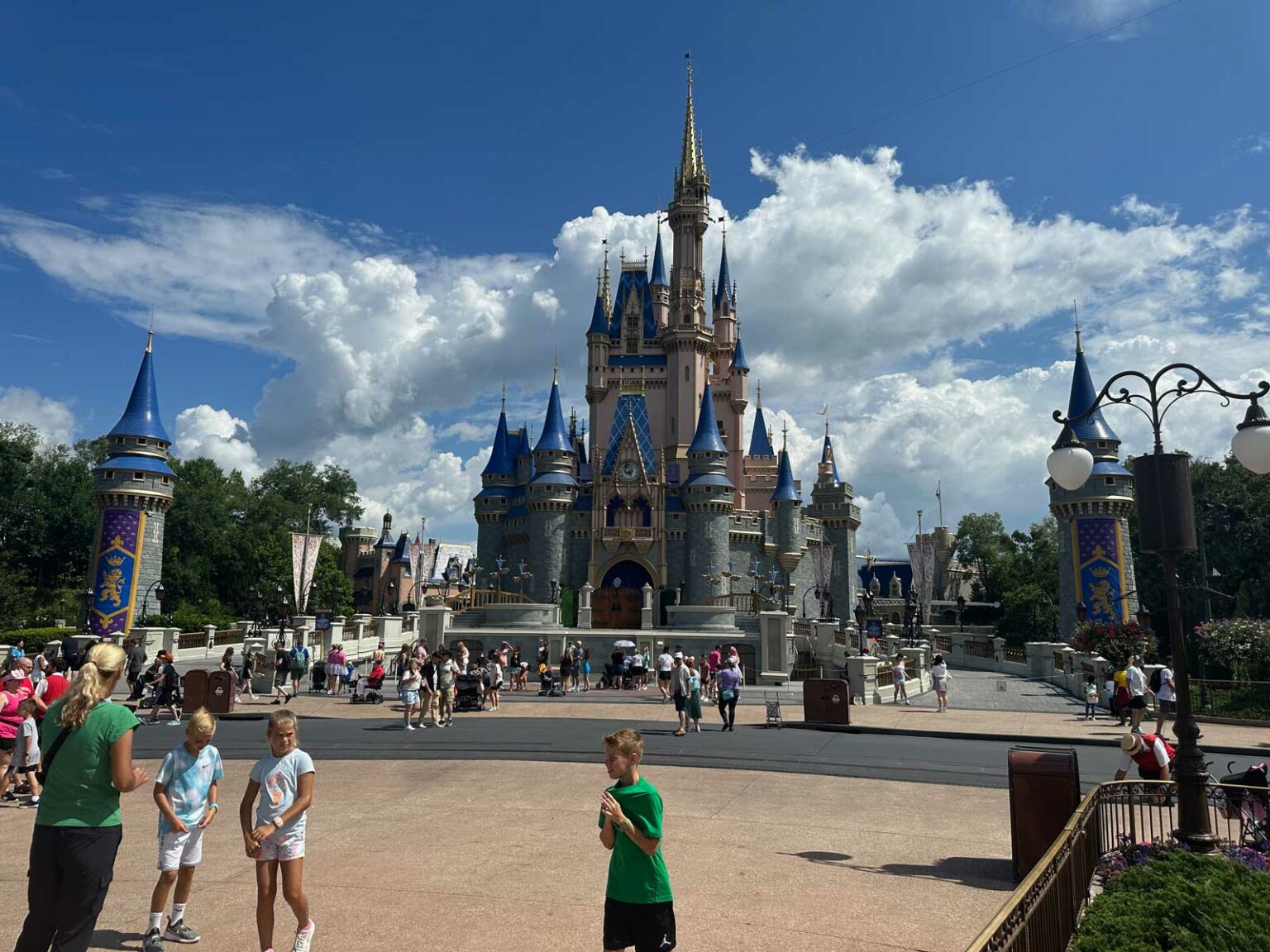 The Crowning Jewel: Why the Magic Kingdom Reigns Supreme Among Disney Parks
Ever asked yourself, why is the Magic Kingdom the most popular among the Disney parks? I mean, it's in the name, right? Magic! But there's more to the story. So let's dive in, shall we?
The Magic Kingdom isn't just another park in Disney's lineup. It's the original, the one that started it all. The centerpiece of Walt Disney World Resort, it's often what people picture when they think of a Disney vacation.
And it's not just nostalgia (although, I mean, who doesn't love a good dose of that?). The Magic Kingdom is packed with iconic attractions that have drawn millions over the years. You know what I'm talking about: Splash Mountain, Seven Dwarfs Mine Train, and let's not forget the mother of all classics – Pirates of the Caribbean.
But let's not get too carried away. Other parks have their own attractions, right? Yes, but let me tell you, there's a certain magic (there's that word again!) about the Magic Kingdom that just draws you in.
Why the Magic Kingdom Stands Out
Why is that, you ask? For starters, the Magic Kingdom is home to the most quintessential Disney experiences. I mean, the Cinderella Castle, people! Where else can you walk right into a fairy tale?
And then there's Main Street, U.S.A., a time-travel ticket back to small-town America at the turn of the 20th century. Trust me, the smell of the confectionery alone is worth the trip.
But it's not just about the old-school charm. The Magic Kingdom keeps things fresh with new attractions too. Who can resist the call of the Seven Dwarfs Mine Train? Not me, that's for sure. Last time I was there, I rode it twice back-to-back. It was a blast!
Yes, Disney's Animal Kingdom has its wild rides and natural wonders, and Disney's Hollywood Studios brings the glitz and glamour of Tinseltown. But the Magic Kingdom? It's got that special blend of timeless charm and thrilling adventure that keeps us coming back for more.
Now, I'm not saying the other parks don't have their allure. Star Wars: Galaxy's Edge at Hollywood Studios? Epic. The Kilimanjaro Safaris at the Animal Kingdom? A must-do. But there's something about the Magic Kingdom that sets it apart.
Maybe it's the memories of seeing Cinderella's Castle for the first time. Or the thrill of flying through the air on Dumbo. Or that moment when the fireworks light up the night sky over the park. Whatever it is, the Magic Kingdom holds a special place in our hearts.
So, is the Magic Kingdom the most popular Disney park? Absolutely. But why stop there? Each park has its own unique charm, and part of the magic of a Disney vacation is exploring them all.
Behind the Scenes: How Disney Magically Manages Its Crowd Control
Ever looked at the Disney World crowd calendar and thought, "How on earth do they manage all those people?" I've been there. Well, guess what? Disney has some ingenious strategies to manage crowd levels, and we're about to pull back the curtain on them.
Disney doesn't just wing it when it comes to crowd control. They're like chess masters, always thinking a few moves ahead. So what's their secret sauce? Let's find out.
A System That Works Magic: The Disney Park Reservation System
Disney's main tool for crowd control is its Park Reservation System. This system requires guests to make a reservation for park entry, in addition to having a valid admission ticket. Now, you might be thinking, "Reservation? For a theme park? You're kidding, right?" But hold onto your Mickey ears, because it's true!
The Park Reservation System helps Disney predict and control the number of guests in each park on a given day. This ensures a better guest experience with manageable crowd levels and shorter wait times. But it's not just about numbers. This system also helps Disney plan staffing, food, and entertainment needs.
In my experience, the system is a game-changer. You get real-time updates on park capacity, making it easier to plan your Disney world trip. Plus, who wants to turn up at the gates just to be turned away because the park is full? Not me, that's for sure.
Timing is Everything: Best and Worst Times to Visit
One question I get a lot is, "When is the best time to visit Disney World?" Now, if you're asking for the least crowded times, there are definitely some windows you can target.
The magic words? Avoid the busiest times of the year. That means spring break, major holidays, and summer vacation. Picture long lines for Pirates of the Caribbean and a stampede at the rope drop. Not exactly the stuff dreams are made of, right?
Instead, aim for the "shoulder seasons." That's usually late August through September and January through early February (avoiding holiday weekends, of course). The crowd levels are generally lower during these periods. Lower crowds, shorter wait times, more Disney magic — it's a win-win-win situation!
However, the downside of visiting during these times can be fewer special events and sometimes, scheduled maintenance for popular rides. But remember, less crowd means more time to explore and less time standing in lines. And that's always a good thing, right?
Now, if you're wondering about the worst time to visit, it's pretty simple. The busiest times are generally around major holidays like Christmas, New Year's Eve, and the Fourth of July. And let's not forget spring break.
Ever seen a Magic Kingdom parking lot on New Year's Eve? Trust me, it's not a sight for the faint of heart. But if you love being part of a large crowd and don't mind the wait times, these periods can be quite the festive experience!
Bottom line? Choosing the best time to visit Disney World largely depends on your preference. Whether you prefer a bustling park filled with energy and excitement, or a more relaxed experience with fewer guests, Disney's strategies ensure the magic remains, no matter when you choose to visit.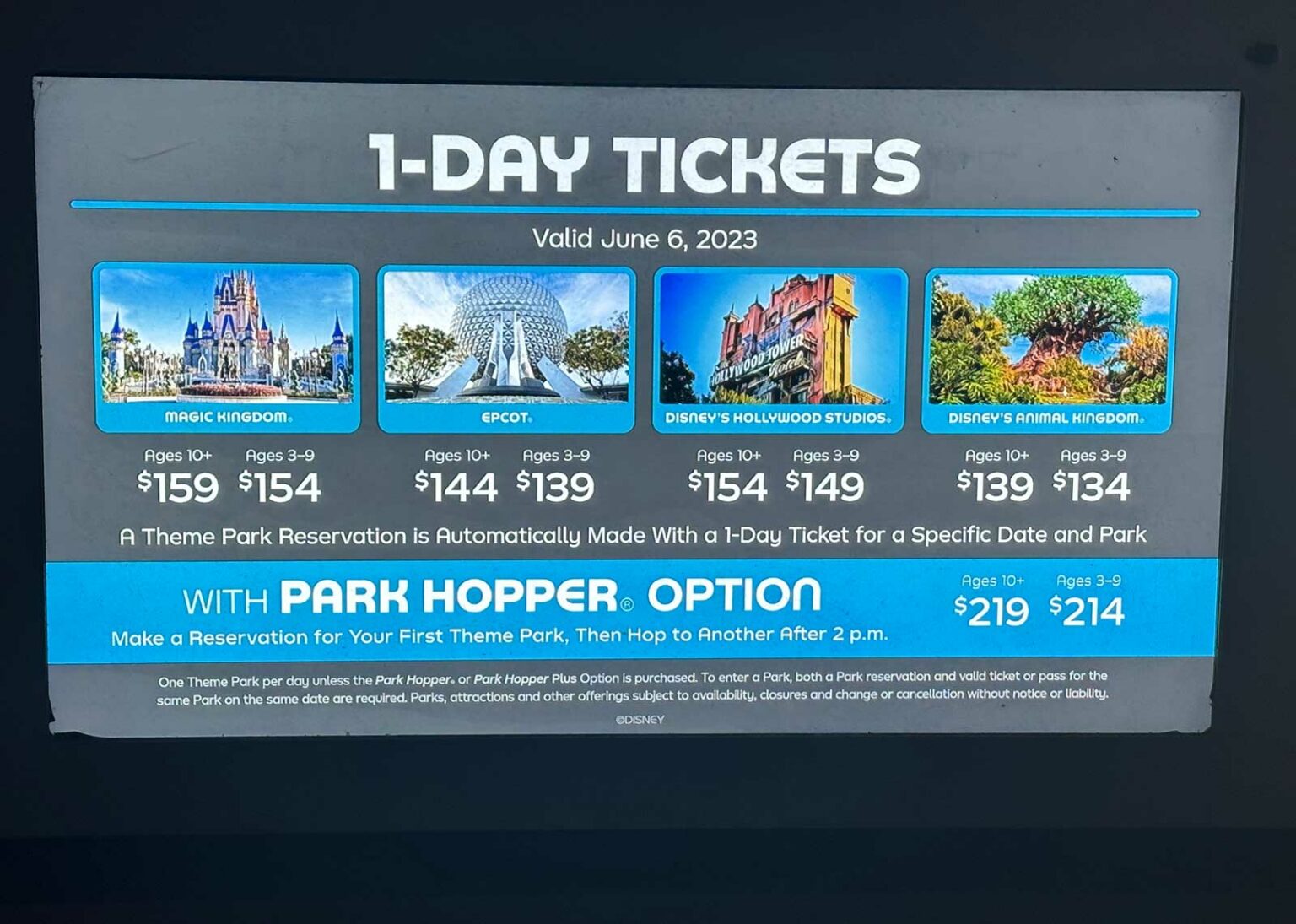 The Inside Scoop: The Lowdown on Disney's Wait Times and Ticket Prices
Ever found yourself standing in a long queue for Splash Mountain, wondering if the thrilling drop is worth the wait? We've all been there. Here's the truth: the Disney experience is shaped significantly by wait times and ticket prices. Let's dive deep into these crucial aspects.
A Test of Patience: The Average Wait Time at Disney
Disney's magic comes with one universal truth: waiting times. The question is, how long are the average wait times for popular rides? Here's where things get interesting.
Wait times can vary dramatically based on several factors, such as the time of year, the day of the week, and even the weather. Ever been stuck in a queue during a Florida thunderstorm? Not fun.
On average, you can expect to wait around 30-60 minutes for top attractions like Seven Dwarfs Mine Train or the Star Wars: Rise of the Resistance. On busy days? The wait times can shoot up to 2-3 hours. That's more than enough time to debate if you should have hit the bathrooms before getting in line.
However, Disney does offer strategies to manage your wait times, including the park reservation system and FastPasses. They're your golden ticket to minimizing wait times and maximizing the fun.
In my experience, another tip is to make use of the Disney Parks app, which offers real-time updates on wait times. This insider info can help you plan your Disney World trip efficiently, and let's face it, any time not spent in line is a win.
The Price of Magic: Ticket Prices at Disney
Now, let's talk about the elephant in the room: Disney's ticket prices. Yes, a trip to the Most Magical Place on Earth does come with a cost, and it's not exactly pocket change.
Disney World operates on a dynamic pricing model, meaning the ticket prices can fluctify based on the day and time of year. The cost of a single day, 1-park ticket can range from $109 to $159. You heard it right – the magic does come with a price tag.
You might wonder, does the higher price impact attendance? The answer might surprise you. Even with higher prices, Disney World continues to attract millions of visitors each year. It seems the lure of the magic, combined with the unique Disney experiences, outweighs the cost for many.
It's also important to note that despite the prices, Disney works hard to provide value for your dollar. With countless rides, attractions, parades, and those priceless photo ops with Mickey and friends, it's an experience that many deem worth the investment.
Remember though, every Disney trip is different and unique, much like the Disney parks themselves. But knowing the average wait times and having a handle on ticket prices can make your experience less about the logistics and more about creating magical moments.
And at the end of the day, isn't that what a Disney World vacation is all about?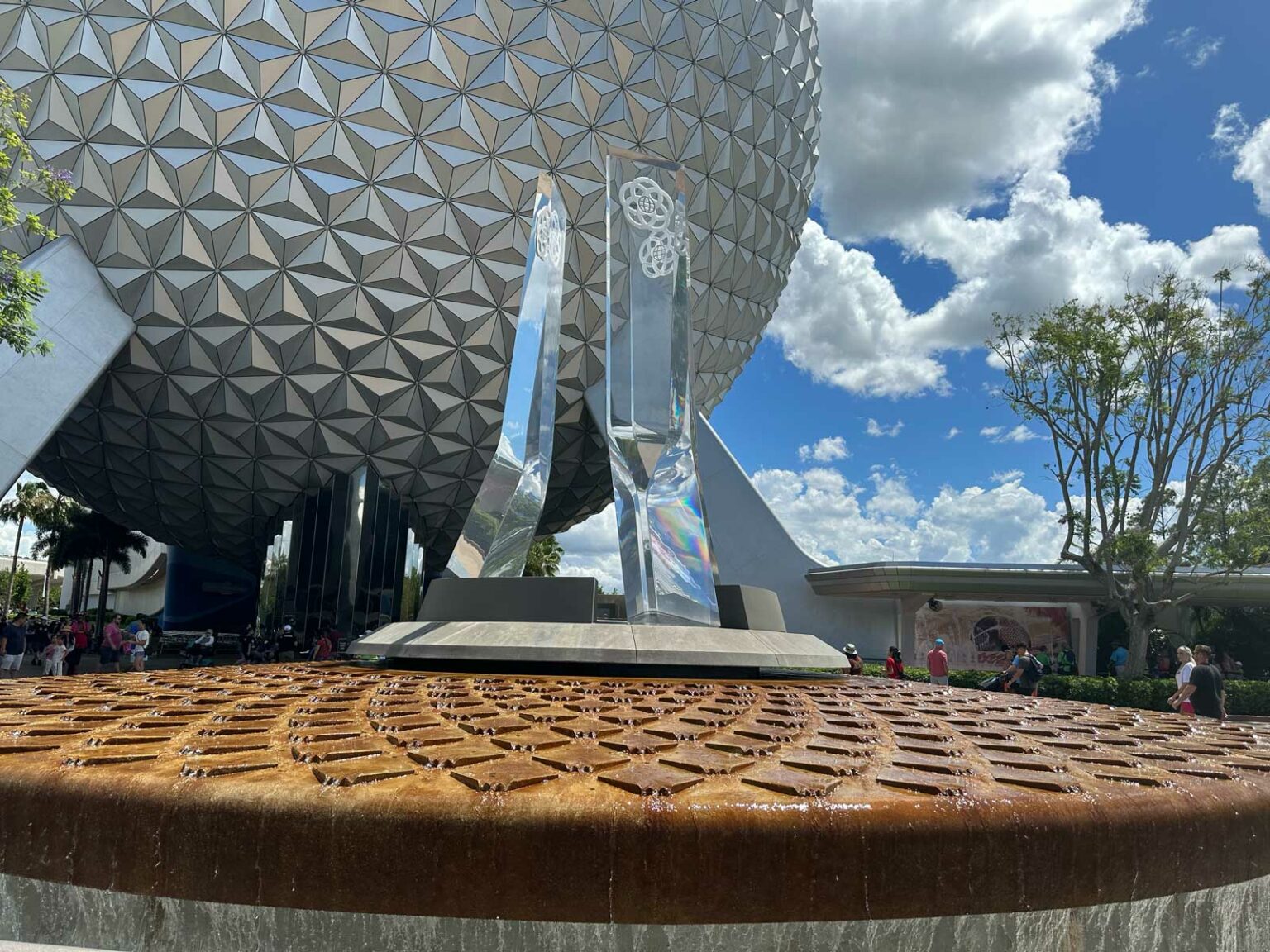 The Uncharted Magic: Beyond the Magic Kingdom
Think you've seen it all with the Magic Kingdom? Well, buckle up, my friend. Disney World has more to offer. With four incredible theme parks, there's a whole world (or rather, several worlds) beyond the Magic Kingdom. Let's embark on this journey together.
Unraveling Hollywood Dreams: Disney's Hollywood Studios
Disney's Hollywood Studios is where the magic of film comes to life. Here, you'll find yourself stepping into some of your favorite movies and TV shows. Love Star Wars? Say no more. With the newest addition of Star Wars: Galaxy's Edge, you can pilot the Millennium Falcon or join a battle in Star Wars: Rise of the Resistance.
And let's not forget about the Twilight Zone Tower of Terror, or the Slinky Dog Dash, a fun-filled rollercoaster in Toy Story Land. In my experience, the grinning face of the Slinky Dog zipping past is a sight to behold!
The visitor numbers here are lower compared to the Magic Kingdom but don't be fooled. This park still sees a substantial crowd, especially during the peak season. The best time to visit? Aim for weekdays, especially Tuesday through Thursday. The crowd levels drop, and the wait times for major attractions significantly decrease.
Into the Wild: Disney's Animal Kingdom
Next up, we have Disney's Animal Kingdom, where the magic of nature unfolds with all the Disney enchantment. This park offers a blend of thrilling rides, animal encounters, and spectacular shows. You can explore the mystical world of Avatar in Pandora – The World of Avatar, or embark on an African safari to see real-life exotic animals.
As for crowd levels and wait times, they're similar to Disney's Hollywood Studios. Weekdays generally see fewer guests, and the wait times are more manageable. If you ask me, getting to see a hippo up close without waiting in a long queue? That's worth the early wake-up call!
Splashing Fun: The Water Parks
Disney World also features two water parks – Blizzard Beach and Typhoon Lagoon. These spots provide a much-needed respite from the Florida heat. Though not as busy as the main theme parks, crowd levels can still rise during hot summer days. Again, early morning visits or off-peak season trips can ensure a more relaxed experience.
There you have it – a brief tour of what lies beyond the Magic Kingdom. While Magic Kingdom holds its charm, these parks, each unique, enrich the Disney experience manifold. Remember, timing your visit right can help you beat the crowd levels and cut down on those wait times.
The bottom line? Every park at Disney World has its unique magic. So, step outside the kingdom next time and let the magic of Hollywood, the wild, and the water add an extra sprinkle of pixie dust to your Disney World vacation.
Behind the Curtain: Disney's Cast Members on Duty
Have you ever wondered who's working behind the scenes to keep the magic alive at Disney World? You're not alone. Disney's cast members are the unsung heroes who make your visit unforgettable. And trust me when I say, there's a small army of them!
Meet the Makers of Magic: Disney's Cast Members
Disney World isn't just the most visited theme park in the world; it's also one of the largest single-site employers in the United States. They have an impressive roster of over 70,000 cast members. However, not everyone works every single day, of course.
So, how many cast members are on shift at Disney World per day? The exact numbers can vary greatly depending on the time of year, park attendance, and specific events. That said, on any given day, you can expect to find a hefty number of cast members bustling around the park – from ride operators and food service personnel to performers and custodial staff.
The Role of the Cast Members
These tireless workers play an essential role in ensuring that your Disney experience is as magical as possible. Remember that friendly face that welcomed you into the park? Or that helpful guide who helped you find the shortest queue? Those are your cast members. They're there to ensure that everything runs smoothly and safely.
In my experience, interacting with a Disney cast member is always a delight. Once, when my family and I were caught in a sudden downpour at the Magic Kingdom, a cast member miraculously appeared with umbrellas, turning a potentially damp situation into a memorable moment.
The Magic Behind the Magic
While park guests are enjoying the rides and attractions, cast members are hard at work behind the scenes. They manage crowd levels, attend to guest services, and even dress up as beloved Disney characters. And let's not forget those who maintain the park's pristine condition. Yes, that's right – these are all cast members on duty, creating the perfect Disney World trip for you.
There's a substantial number of Disney's cast members on duty every day at Disney World. They are the real magic-makers, ensuring your visit is a seamless, enchanting experience. So, next time you see a cast member, offer a smile or a thank you – it's the least we can do for those who work tirelessly to make our dreams come true.
Related & Frequently Asked Questions
I bet you've got questions swirling in your head like a whirlwind after reading this far (Disney can have that effect!). You've got questions, I've got answers, so let's jump in.
Q: What are the busiest days at Disney World? A: The busiest days at Disney World are typically during peak vacation times, like Christmas, New Year's, and spring break.
Q: How much money does Disney make a year? A: Disney's annual revenue varies year-to-year but has been known to exceed $65 billion.
Q: How many people visit Disneyland Paris a day? A: While numbers can fluctuate, Disneyland Paris sees an average of around 40,000 visitors per day.
Q: What is the largest Disney Park in the world? A: Disney's Animal Kingdom in Florida is the largest Disney park in terms of physical size.
Q: Where are the 12 Disney parks located? A: The Disney parks are located in California, Florida, Paris, Tokyo, Hong Kong, and Shanghai.
Q: Which Disney park has the most attendance? A: The Magic Kingdom in Florida typically sees the highest attendance.
Q: What is Disney's least busy month? A: Historically, January and September have been the least busy months at Disney parks.
Q: Which Disney park is least crowded? A: Among the four parks in Walt Disney World, Disney's Animal Kingdom often tends to be the least crowded.
Q: How many people are allowed in Disney World at a time? A: Pre-COVID, Magic Kingdom could hold over 90,000 guests. Due to the reservation system put in place one the parks re-opened, it's substantially less than that now.
Q: How big is Disney World? A: The Walt Disney World Resort covers a massive 43 square miles in Orlando, nearly twice the size of Manhattan!
Next Steps
Want to connect with other Disney fans? Join the Disney Park Advisor Community group to connect with other Disney fans and get tips and advice and feedback on your Disney experience.
Simply click the link below to request membership and become a part of our community.
Resources
https://apnews.com/article/hospitality-and-leisure-industry-walt-disney-co-bob-iger-california-a4e6e67d7f0b31072ff3882ff3c6b027
https://aecom.com/wp-content/uploads/documents/reports/AECOM-Theme-Index-2021.pdf